How did recently established companies such as Facebook, Twitter, Netflix, and Airbnb get so big so fast? What do they have in common?
There is one concept to explain how and why these fastest-growing companies have sprouted: growth hacking. The principle of growth hacking revolves around developing marketing strategies that will push businesses to grow sustainably and scalably.
But, what exactly is growth hacking? How can you apply growth hacking into your WooCommerce store effectively? Today, we'll explore the best growth hacking tools for WooCommerce stores. After this article, you'll be equipped with innovative but relatively inexpensive business solutions to grow your online business.
What is Growth Hacking and Why is it Important?
The concept of growth hacking started as a 2010 buzzword called "growth hacker". The idea of a growth hacker was described in a blog post as a person whose sole responsibility is to drive a company on scalable growth.
Today, growth hacking has evolved by coupling technology and creativity into a single marketing strategy to steer growth. In most businesses, especially for eCommerce stores, growth can be equated in many ways, such as customer growth, market expansion, and revenue generation.
To be successful in growth hacking, one should do a rapid experimentation across the full buyer's journey. From customer acquisition, conversion, and up until retention. Every step of the customer journey has an opportunity to get traction and hack growth.
Another element for successful growth hacking is to marry multiple disciplines such as analytics, marketing, and technology. This is why many growth hacking ideas involve data, customer engagement, and marketing tools.
Which tools can you use to hack growth?
So, how do you implement growth hacking? Here are 10 tools to help you achieve that:
All-in-one Tools
Before we proceed with individual areas where you can hack growth, all-in-one solutions can be helpful in saving your time and resources. Most of the all-in-one tools today already contain the fundamentals up to the savviest solutions to growth hacking. Here are our two favorite all-in-one platforms:
1 – Sumo by SumoMe
Sumo is a WordPress plugin that provides an abundance of free tools to automate the growth of your WooCommerce store. This all-in-one tool focuses on three things: get more customers, get more traffic, and track your success.
You can get more customers by using its List Builder. The List Builder feature is an email capture tool that helps you create email pop-ups so that you can capture your first-time visitors' email addresses and give you time to convert them into customers. You can show your email capture form in several ways:
In a fullscreen mode when visitors land on your site
At the bottom of the page
Glued to the top of your page
A popup before a visitor leaves

You can also increase your traffic using the free social media buttons embedded on your site. This allows your visitors to easily share your WooCommerce store contents via their social media accounts. You can get connected to over 65 social services worldwide using this tool.
Sumo also lets you track your performance with website heatmap to let you know where people are clicking on your site so that you can improve the elements and designs of your web pages. You can learn more about Sumo's complete growth hacking tools here.
2 – Beeketing for WooCommerce
While Beeketing is known for powerful individual tools, this popular marketing platform is already offering an all-in-one plugin called Beeketing for WooCommerce. This complete plugin lets you activate different growth hacking tools in just one plugin.
The most highlighting tools are email marketing automation software, product upsells and cross-sells, cart abandonment prevention, countdown timer, list builder and a lot more.
First, using the Better Coupon Box, you can display an enticing free coupon popup to offer discounts or freebies in exchange for your visitors' email address or social following. This tool also has an exit-intent technology which intelligently displays the coupon when the visitor is about to leave the site without converting. Here's the example of a coupon popup: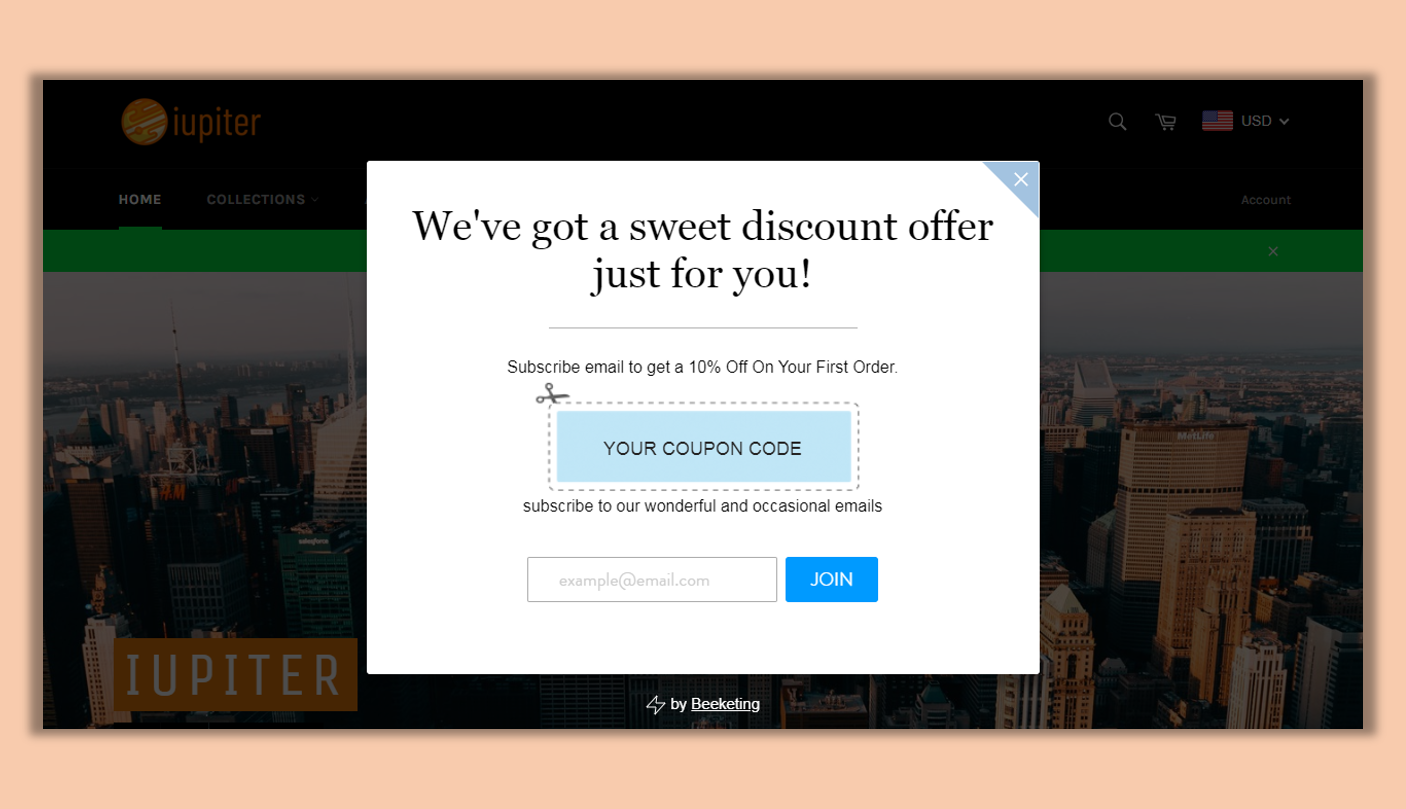 Using Beeketing for WooCommerce, you can also increase your customer's average order value by offering upsell and cross-sell products. This feature is called Boost Sales. What it does is it suggests higher-valued items or product bundles to your customers.
There's also the Personalized Recommendation feature that allows you to automatically display items that best compliment a specific product being viewed by customers at the bottom of each product page.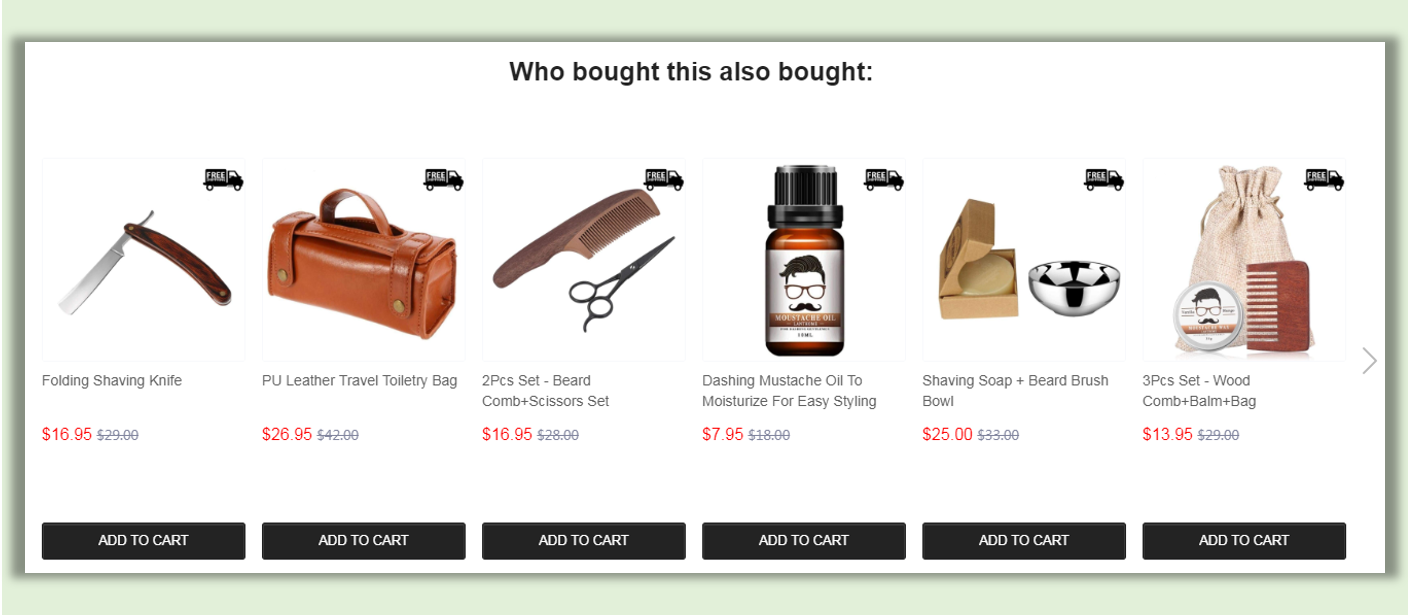 The complete growth hacking solutions from Beekeeting for WooCommerce will allow you to do more with just one simple and single integration. To learn more about their tools, click here.
Analytics Tools
Earlier, we have discussed the importance of analytics in growth hacking. The reliance on data is very crucial for any growth hacking technique to be successful. Here are two analytics tools for your convenience:
3 – Hotjar
Hotjar is the analytics tool that lets you understand how your visitors behave and interact with your website. The good thing about this tool is that it's not only compatible with WordPress or WooCommerce stores, but any website can actually use it.
The heatmap feature will visually display your visitors' clicks, taps, and scrolls within your site so you can see how they interact with your web pages. The recording feature also acts the same way but you can fully watch the video recording of how the visitor navigates your online store, just like below: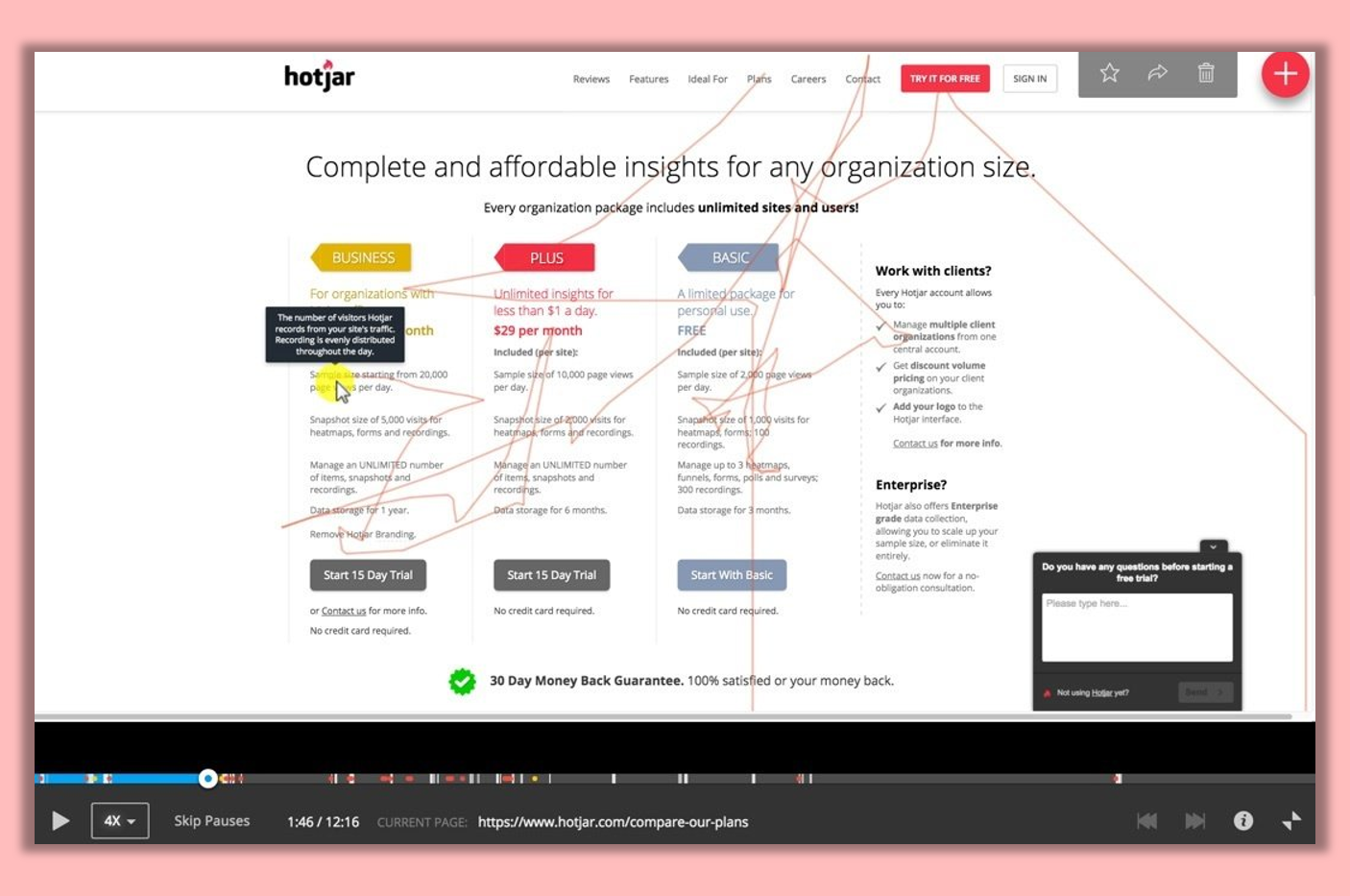 You can skip trying to figure out what to do to improve your performance using Hotjar. You can visit here to know more about this analytics tool.
4 – Google Analytics for WordPress by MonsterInsights
Google Analytics is almost always a standard for any eCommerce store. This web analytics service offered by Google helps you understand and track your website traffic with easy-to-consume reports.
This analytics tool will make your life easier because you can already see the Google Analytics dashboard right inside the admin area of your WordPress account. You can see the most important eCommerce metrics such as conversion rate, average order value, total revenue, top performing products, and a lot more in a simple view just like the image below: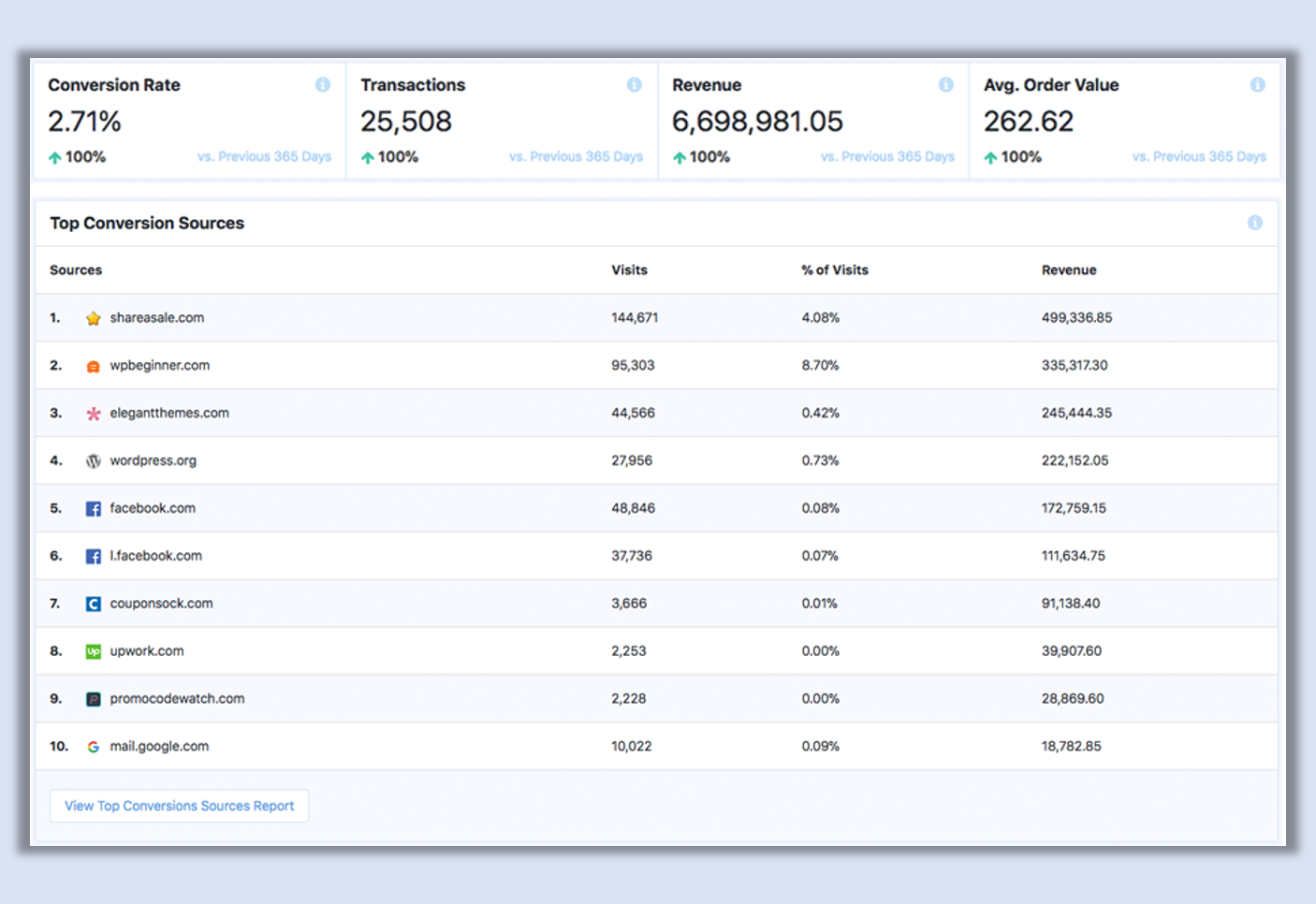 Here's how you can connect your WooCommerce store with Google Analytics using MosterInsights.
Shopper Engagement and Conversion Booster Tools
How you engage with your shoppers is an important aspect to growth hacking because the center of growth is always with your customers. The more engaged and connected you are with your shoppers, the better the conversion you will achieve.
Here are three growth hacking tools to improve your customer engagement and product page conversion:
5 – MobileMonkey
If you want your WooCommerce store to be successful in the modern marketplace, you need to stay closer with your customer regarding their queries and needs. MobileMonkey with its AI-supported chatbot solution ensures a short, effective, and simple route of communication with your audience. However, this tool isn't just built for chatbot queries only – it's a great tool for multiple platform communication and managing your business's social media activities too.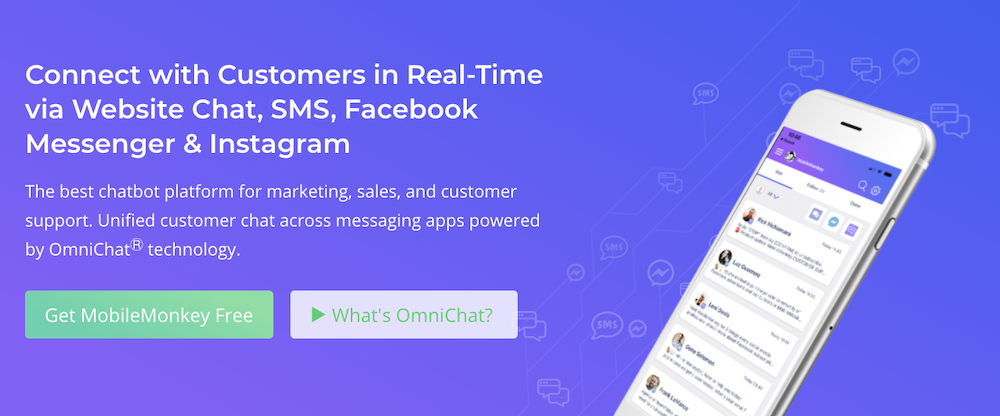 Built with the power of OmniChat chatbot software, this tool seamlessly fits all your website chat, SMS, Facebook messenger, and Instagram conversation requirements. On top of it, with powerful features like sending notifications, responding via chat matching keyword, auto-responding comment, FAQ setting, and many more advanced features under its arms it's ready to take the challenge to run your Facebook page and campaigns successfully keeping customer management at the bay.
The makers of MobileMonkey have developed this tool considering users of all levels, and you'll not be required to implement any hard line of code for this. Be it for mobile or websites, landing pages, or web pages this instant communication tool has a ton to offer you without any extra effort.
Robust Subscription Tools
6 – Pabbly Subscription Billing
One very important business growth hack is managing customer payments efficiently.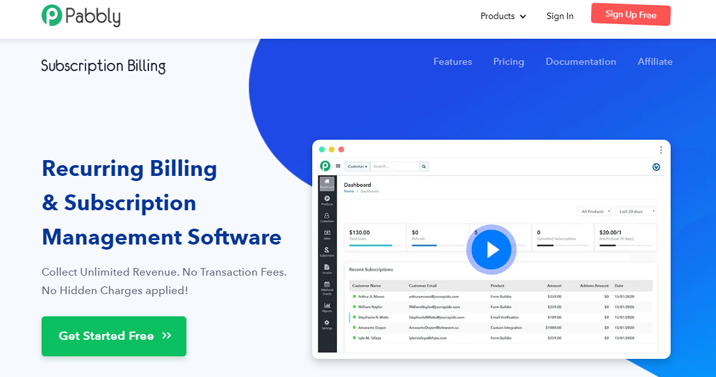 Pabbly Subscription Billing is a powerful subscription management software that allows you to collect payments in more than 25 global currencies via multiple payment gateways like Stripe, PayPal, etc. Furthermore, these payments can be both one-time as well as recurring. Besides, it comes with an easy-to-use interface and gets smoothly integrated with WooCommerce website.
Using this software you can create an unlimited product and plans to sell them via checkout pages and hence generate unlimited revenue. The best thing about this software is that there is no per-transaction fees or hidden cost whatsoever. This means you can keep all your hard-earned money by yourself.
Further, it is a PCI-compliant software, this makes it a very safe medium for online transactions. Besides, it also allows you to create coupons and run offers for your WooCommerce website. Its effective dunning management system helps in recovering failed payments by sending email notifications to the customers.
Apart from all the above-mentioned features, this is the only subscription management software that comes with an integrated affiliate management system. Using this system, you can effortlessly manage your affiliates at a single place.
On the whole, Pabbly Subscription Billing is a very handy tool that can help you to effectively manage online payment collection for your business.
SEO Tools
Like any other online stores, SEO is an important strategy for growth because it improves your website's visibility on a search engine results page. The more you improve your SEO, the more organic traffic you'll acquire. Here are two tools for your SEO growth hacking strategy:
7 – Yoast SEO
The Yoast SEO plugin is also a must-have for any WordPress site or WooCommerce store. This SEO plugin is way more than simple meta tag additions. There are more things you can do to improve your SEO using Yoast because you can now add custom post title, meta description, and meta keyword for your pages, posts, and taxonomies (tag, category, etc).
In SEO, search engines love fresh and quality contents above anything else. This is why Yoast SEO helps you focus on how to write good contents. While technical SEO is also important,
the plugin already takes care of that so you can focus your attention on writing and on structuring your content.
It has the content and SEO analysis which is an invaluable tool to help you write SEO-friendly texts. It also has the snippet preview that shows how will your post look in the search results both on desktop and on mobile. The premium edition even has social media previews.
8 – LiteSpeed Cache
In the layman's terms, a cache is a snapshot of a web page that search engines produce and save after they have indexed it. The cache exists either as an image of a web page or as a text-only version. The text-only version is vital for SEO because it serves as a scaled-down alternative of a page minus the designs, media, and other things. The text-version is what search engines read when it indexes, so contents must be produced with this in mind.
When your online store's page is cached, it doesn't require the WordPress backend to be more involved. This means that your visitor will access a faster site which translates to a better browsing experience. This is what LiteSpeed Cache plugin does in a nutshell. If you improve your content, a search engine will crawl and index it more often, which can lead to an improved page rank.
This cache-management plugin is also packed with a variety of features to help you improve your site's performance and deliver an improved visitor experience for your eCommerce store. For instance, you can enable crawler, optimize your images and the eCommerce caching feature which allows customized acceleration for WooCommerce store.
UI Tools
Your website's user interface (UI) space is where interactions between visitors and machines occur. This is why it is important to design functional sites that can easily generate interest among visitors. Here's a tool to improve your website's UI:
9 – WP Mega Menu by Themeum
A user-friendly eCommerce website translates to an enhanced and improved user experience. Any too complex and too challenging website UI will surely distract visitors and definitely prevent more traffic from coming into your site.
To help you achieve an effective and simple UI design, the WP Mega Menu plugin by Themeum will work. This plugin allows you to make a UI that is simple, intuitive and efficient as possible. First, it is a mega menu builder that enables you to display well-designed and interactive menus for your online store. The mega menu builder has a flexible drag-and-drop functionality.
This is also a responsive and touch-enabled and has been optimized for an ultimate mobile experience. You can also easily add widgets in single or multiple groups like maps or contact forms. There's also unlimited styling and an unlimited number of menu items that you can have.
Sustainable Growth
The whole point of growth hacking is to develop new and creative strategies and solutions to increase your customers, sell more products, and ultimately, grow your eCommerce store exponentially.
While growth hacking can be a lot of things, for WooCommerce stores, it is focused on the overall buyer's journey. Our growth hacking tools revolved around acquiring, converting, and retaining more customers in a way that is innovative, sustainable, and scalable. Use these tools today!