Every small business needs an online presence. Even those that don't sell products or services online must rely on a website to promote their business. A problem arises, however, when hardworking new business owners find they have no time to spend researching hosting companies and creating a website.
HostPapa has a fix for that problem, providing customers with a range of full-featured hosting packages at reasonable prices.
From domain registration and site-building tools to email services and advanced security options, HostPapa offers everything a small business needs to be successful online. Let's dig a little deeper into the company's comprehensive suite of hosting services.
Domain Registration and Transfer
Your company's online identity starts with your domain name. HostPapa makes it easy to transfer an existing domain, or if you don't have one yet, you can select a domain that perfectly represents your business.
Not only will your domain become part of your brand and help you stand out on the web, you can use it to project professionalism to your customers with a custom business email address like [email protected].
Hosting Services
HostPapa offers a complete range of hosting services to meet your needs when you're just getting your website up and running, and they scale to support your business through every growth stage.
High-performance Hosting Servers
Your website needs to be available all the time and it must load fast. Those things come standard with all HostPapa's hosting packages because the company employs state of the art high-speed servers that are carefully managed.
Every hosting plan that HostPapa offers includes a 99.9% uptime guarantee, ensuring your website is always available. To the delight of your customers, lightning-fast hosting servers deliver your content in the blink of an eye. HostPapa achieves that kind of visitor-friendly performance by combining their SuperMicro servers with Cloudflare's robust content delivery network.
All the hosting plans include free domain name registration for the first year. An intuitive cPanel control panel makes administration of your website easy, and you can manage all your services using the Hostpapa Dashboard.
HostPapa's web hosting services provide everything you need to get online fast and include smart solutions for your small business.
WordPress Hosting
HostPapa offers WordPress hosting that's created specifically for the world's most popular CMS. You'll enjoy the boosted performance of their WordPress optimized servers. They provide fast page load times through enhanced content caching, plus, you'll get improved reliability and stability.
Your site will be fully protected from threats, thanks to built-in WordPress security and monitoring, plus, available Jetpack Security includes tools for malware scanning, spam filtering, and protection from brute force attacks.
Pre-installed WordPress software with automatic updates, free professional themes, security you can count on, and access to live WordPress expert support whenever you need it—HostPapa has everything for you to start building your WordPress website on day one.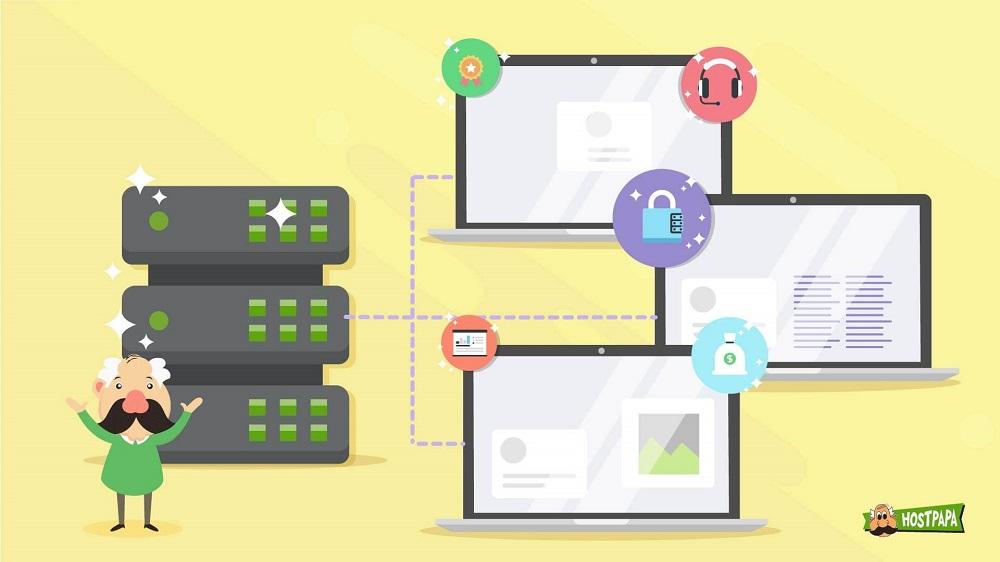 VPS Hosting
As a business becomes more successful, it's common to outgrow the web hosting services it started with. A robust Virtual Private Server from HostPapa offers dedicated and scalable computing resources that can support your business no matter how big it gets.
Their enterprise-grade VPS hosting gives companies the power, control, security, and support they need to meet the new online business challenges that come with rapid growth.
VPS hosting is web hosting taken to the next level, with a promise of responsive server provisioning, blacklist free IPs, and robust performance that's driven by up to 12 cores, 24GB of RAM, and 1TB of storage, with upgrades readily available.
You can host as many domains and websites as you want, and HostPapa's servers are optimized for e-commerce, with heightened security and the most useful apps. Plus, your VPS is a fantastic platform from which you can launch a high-performance web app. There's support for a range of programming languages and the service utilizes up-to-date hardware that includes enhanced SSD drives and current Intel Xeon processors.
You can easily manage your VPS with cPanel and WHM, and advanced users, who need complete control, can have command line root level SSH access.
HostPapa's managed VPS hosting service provides a flexible, fast, and scalable alternative to shared web hosting.
Email and Office Tools
Communicating with your customers and your team is a critical part of business success, so you need a smart email solution. HostPapa has that covered, offering a range of affordable plans that meet the needs of any size business.
Their Basic Email plan gives you the ability to use your domain as part of your business email address, like [email protected] Having a branded email address is rule number one when you want your company to present a professional appearance. If, for example, customers see a Gmail address instead, it will turn them off.
The Advanced Email plan adds features that improve email mobility and security, so it's the ideal choice for companies that rely heavily on smartphones and tablets.
For a small business that wants email, Microsoft Office, and online storage without having to pay for servers, software, and the IT staff to run it all, HostPapa offers Microsoft Office 365 service at a reasonable rate. Another similar offering of business-class email paired with office productivity tools comes in the form of their G Suite service.
Whatever your business communication needs, HostPapa offers an affordable and flexible plan that will have you covered.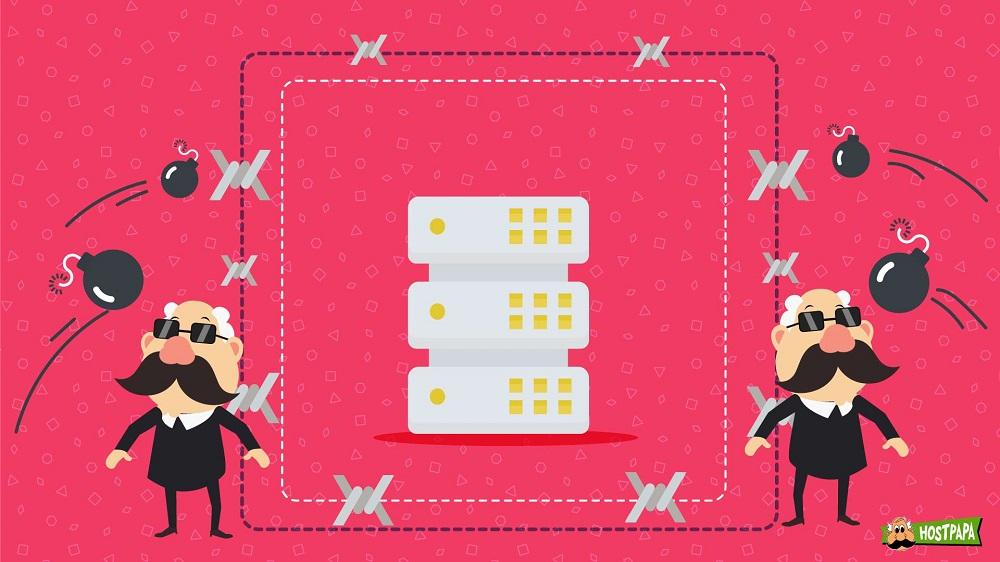 Security
If you run an online store or gather information of any kind from your customers, there's an expectation that you'll do everything in your power to keep your visitors' information safe. HostPapa takes security seriously and offers hosting package features that will help you avoid having your website getting hacked.
Protection Power
You can safeguard your website from hackers with HostPapa's Protection Power. The service can automatically detect and prevent all the various kinds of malicious attacks that hackers use to break into websites. Protection Power enables hyper-vigilance, giving you advanced scanning tools that root out malware, SQL injections, cross-site scripting, and other threats before they can create problems for your site.
Plans include the option to implement a Web Application Firewall to shield your website and prevent hacking attempts. The service also makes plans available that include detection and removal of malware; the ability to define your own WAF rules to block suspicious traffic; automated advanced threat discovery; real-time notification of threats or intrusion; Google blacklist monitoring and removal; 24/7 access to security experts, and more.
The Protection Power Trust Seal is a symbol that you can proudly display on your site to instill confidence in your visitors. Before submitting personal data, 70% of web visitors feel better when they see proof that a site is secure. When you place HostPapa's Protection Power Trust Seal on your site, it's an extra assurance that your customers will appreciate.
Available at very reasonable rates, HostPapa's Protection Power gives you advanced website security and the peace of mind that comes from knowing you've done right by your customers.
SSL Certificates
It's common for a small business to use its website to collect and store sensitive customer information. It might be details gathered as part of an e-commerce transaction, personal information associated with customer accounts, or any other data you get from your visitors. To protect that data, HostPapa offers advanced layers of security with SSL support.
An SSL certificate ensures there's no way your data can be intercepted and used by hackers because it converts the data being sent into unreadable code.
The service includes easy-to-install GlobalSign SSL certificates that are recognized by 99.9% of all web browsers and employ up to 256-bit encryption. Plus, you get a confidence-inspiring website seal and browser padlock icon, so your customers will know it's safe to do business on your site.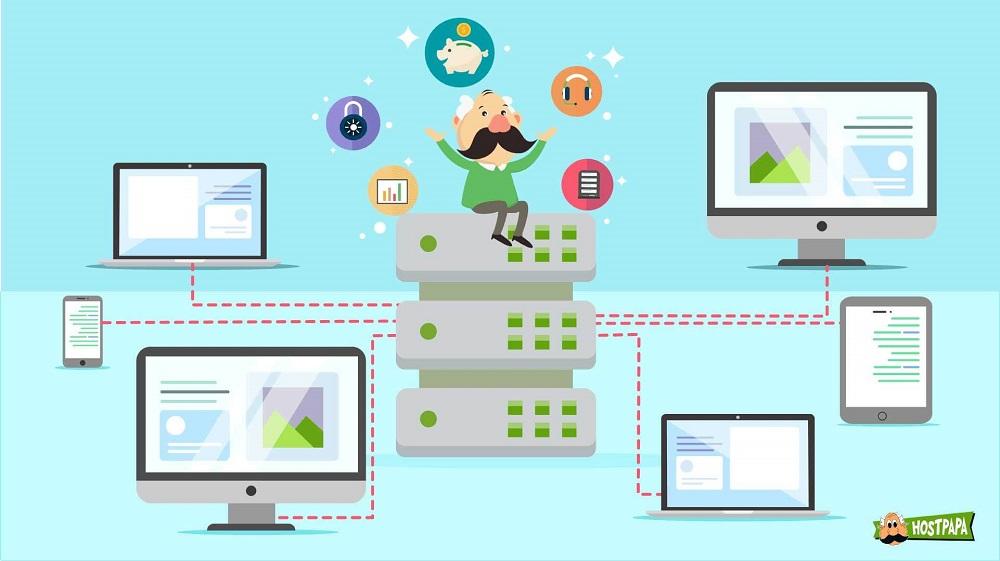 Website Services
HostPapa provides services that make it easy for less technical business owners to get the most out of their company's website.
Using HostPapa's tools for web site design and their customizable online store features, you can have your site up and running in no time and do it all without help from a developer.
Do-It-For-Me
Creating your website from scratch may seem like a complicated and time-consuming task, but it doesn't have to be. HostPapa's Do-It-For-Me service is here for anyone who needs a professional-looking website that won't cost an arm and a leg.
A team of designers, copywriters, and developers will take into account all of your requirements and create a website for you from start to finish.
Online Store
If you're going to sell physical or digital products online, you need a functioning online store. HostPapa offers a turn-key e-commerce solution that will make life easy for new and experienced sellers alike. It enables you to launch a store that projects a professional image for your company and includes all the transactional capabilities and security you need to do business online.
There's an easy-to-use store builder that lets you set up your online store with no hassle. The tool will help you ensure that your store looks and works great on every device, including smartphones and tablets.
HostPapa's e-commerce services put a huge emphasis on security. To ensure safe and reliable transactions that you and your customers can trust, the service employs SSL certificates, automated backups, and regular security updates to eliminate vulnerabilities and protect against data loss.
Reliable Hosting Services from a Company You Can Trust
As a premier web hosting company, HostPapa has earned a reputation for its commitment to security, reliability, technical expertise, and providing world-class customer support.
You'll get easy domain registration, site building tools, email services, and powerful hosting servers, plus industry-leading security and available VPS hosting. HostPapa's services provide everything a small business owner needs to succeed online.