The COVID-19 outbreak has forced us to stay locked up at home. But, no matter what we've to maintain social distance, and life has to drag on! As of now, to keep the production cycle on the chase the safest move would be to accept the new normal and work from home. For this, effective collaboration is a must among team members, partners, and clients. Thanks to virtual or video conference apps for making it possible to stay connected with people across the world. Although you'll get a sheer range of tools for organizing online video meetings; to ensure effective communication, productivity, and accountability among employees you need to choose one that is steady for a long time, and best meets your purposes.
Today we are here with a list and in-depth review on the top 5 video conference apps of 2020 to ensure you grab the right one.
So, let's check it out!

What Features to Look on an Ideal Video Conferencing App
A perfect video conference app should be impeccable with all the elements of an office meeting setup. But to our utter surprise, the features that we've found in our research is somewhat more upgraded than some of the physical meeting systems. However, do not forget to seek out the following features in your preferred video conferencing app to get the excellence of performance and quality.

HD Video
Screen Sharing
VoIP
Meeting
Professional Presentation Facility
Chat Features
Recording
Security (encryption, securely joining a meeting)
Our Top 5 Pick for Video Conferencing Apps

Surely, different enterprises have a distinct set of needs and criteria while it comes to selecting video conferencing apps. As multiple attendees will be there in a video conference, the ideal solution would be going for the one that everyone finds it convenient to use. We would recommend you to go through each option of the list below before settling down for that one right pick.

Here we present you the sneak peek of our list of 5 web conferencing app below

Google Meet
Zoom
Microsoft Teams
Slack
Skype
Bonus: Facebook Messenger (Messenger Rooms)

Now, let's dive deeper into these apps to find out which fulfills your requirements the most.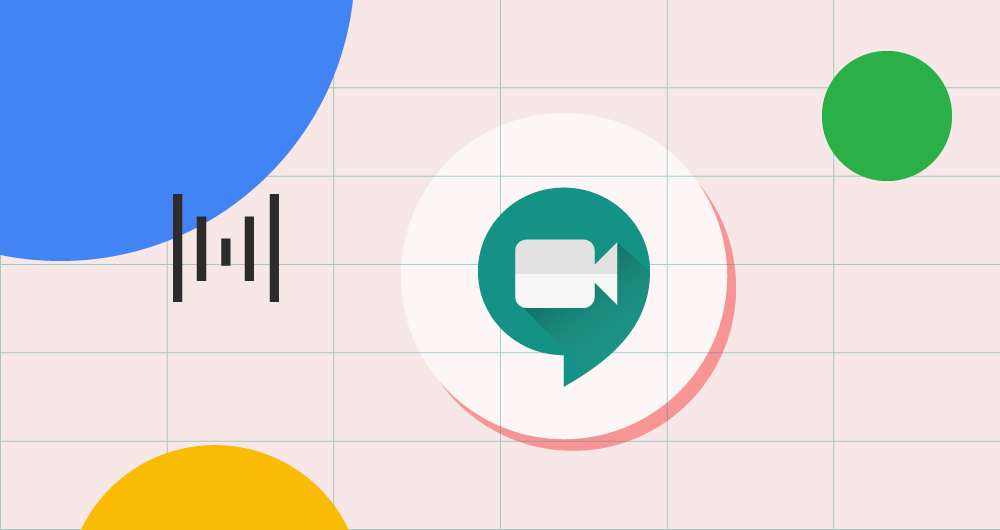 Google Meet, the old school buddy which was previously known as Google Hangouts needs no further introduction for its users. Currently, it is offering all its premium services for absolutely free! Its user-friendly interface, worldwide popularity, and all-inclusive features made us list it as the first contender. As it requires you to have a G-Suite subscription, you can enjoy sharing files and screen features from Google Drive, Docs, and Sheets. It enables users to join pre-scheduled meetings from calendar events, shared meeting links, and even dial in from mobile if the invitation is from a phone number. Besides using it from your desktop, laptop, and all kinds of android and iOS devices it enables you to use it from the web too. So, good news for those who do not like to waste their device space with downloads.

Highlighted features at a glance:

Live session
HD video feature
Adjustable layouts and screen settings
Screen sharing including video
Recording option
Seamless integration with Google and Microsoft Office apps
Noise filtering capacity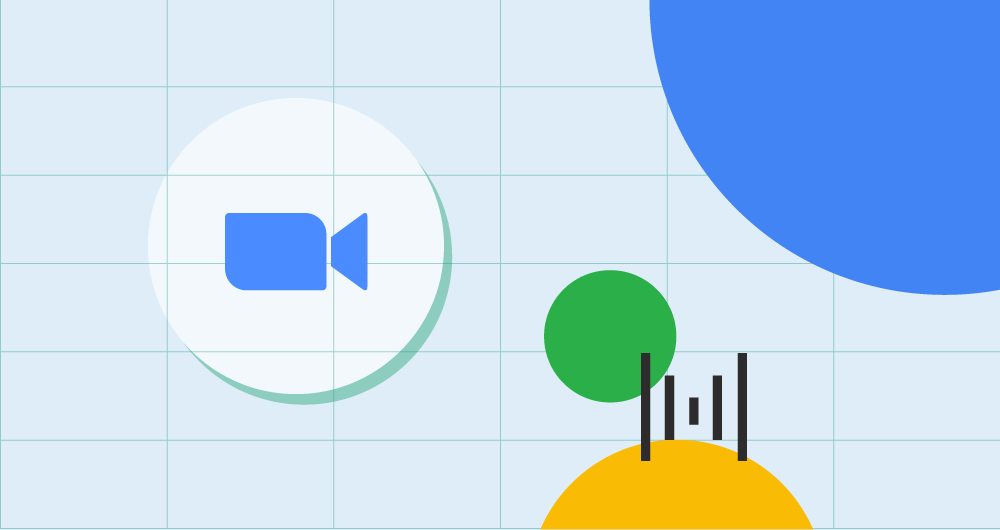 Zoom is getting popular. Especially the recent COVID-19 pandemic has increased its appeal to a great extent without a doubt. Whether it's a corporate meeting, official briefing, conference, or an online class we can see its presence everywhere. But what made it so popular in recent days? Well, the ease of use. Where in apps like skype you need additional tools for call recording and presentations, with Zoom you can get it by default. Besides hosting virtual meetings there is an option named breakouts. It allows you to split Zoom meetings to up to 50 separate sessions. The group and private chat feature, recording and screen sharing option for both host and participants, and host forwarding option has added a new dimension on the online video conference trend.
However, Zoom comes with both the free and paid plan. Whereas the free version supports up to 100 participants at a time for 40 minutes, the paid plan lets you conduct a meeting with up to 1000 participants with no time constraints.
Highlighted features at a glance:
Any device supported
Enhanced security feature
Presentation option
Raise hand feature ensures an uninterrupted meeting session
Built-in tools for screen sharing
HD video and audio calls
Team chat and private messaging
Accommodates up to 1,000 video participants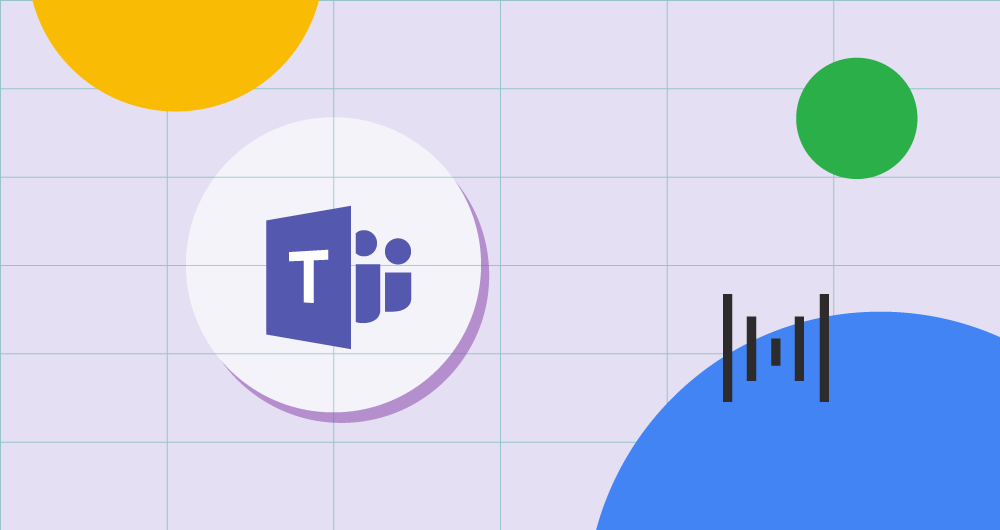 It's no surprise that Microsoft Teams is a heavy-weight name that attracts people to a great extent. At the core of this app are its robust security and privacy policy. Created by the team at Microsoft, this is available in both paid and free plans; and offers free access to its paid plan for every Office 365 user. The free version of Microsoft Teams allows up to 300 members and for paid plans, there are no such restrictions for user numbers. The reasons that have made us put this app after Zoom is its less number of features compared to Zoom and pricey paid plans. Another limitation of this app is that it allows only 20 or fewer people participating in a video call and shows only nine people who have spoken recently.
Highlighted features at a glance:

Supports chat, video conferencing and audio calls
In-depth integration with Microsoft apps
Microsoft supported security features
Virtual assistance bots
API integrations
Direct and personal channel for communication
Screen sharing with call recording feature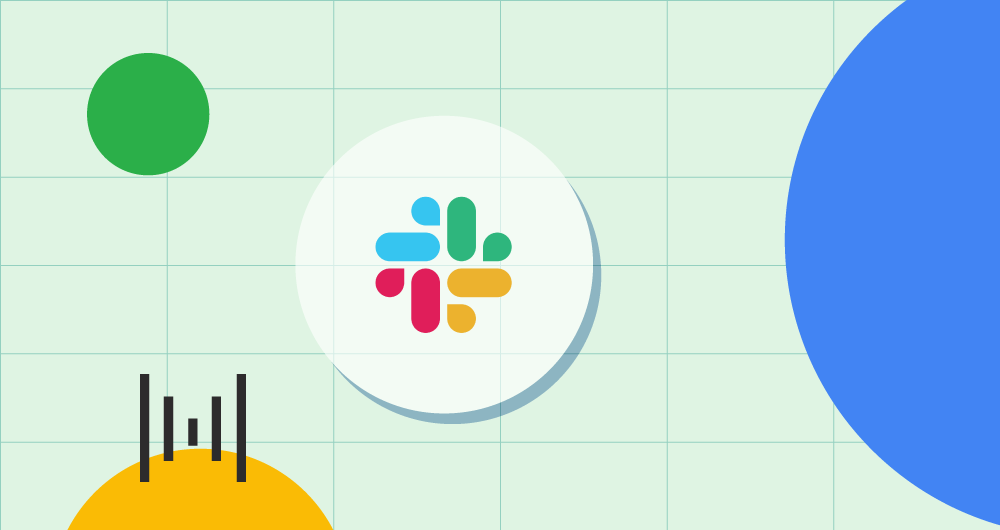 If you're operating a business, medium or small, you'll be a fan of Slack. As a simplified and 24/7 means of communication, this app is great. Though it is mainly known as a chat app, it offers free voice call service too. Recently they have integrated video call features with a small capacity of 15 people as paid plans. The straight forward design and easy user interface make it a convenient option for novice users too.

Highlighted features at a glance:
Smart notification with mention feature
Chat option (direct channel and personal)
File sharing
Customized channel creation
Small group calls with audio and video
Two-factor authentication (2FA) security support
Third-party apps integration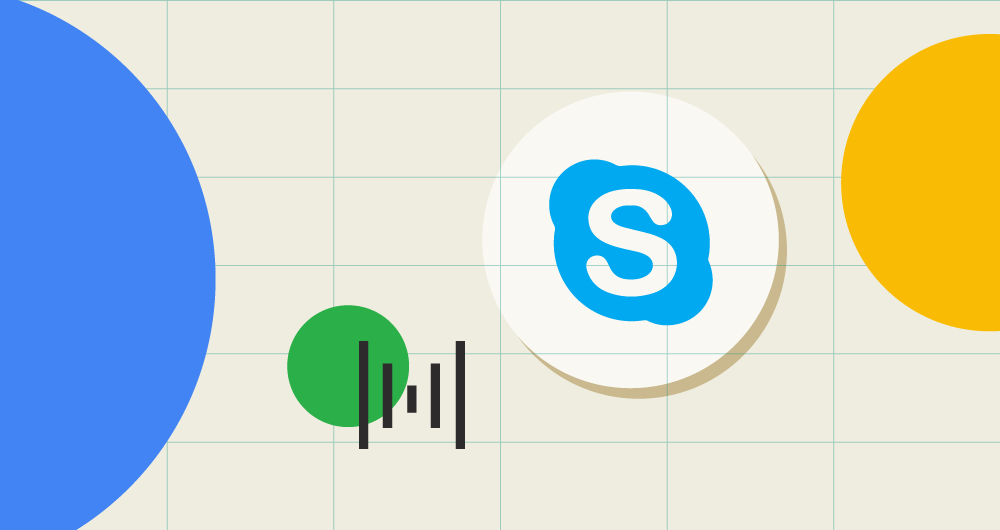 Skype, last but not least the other top-tier name once hasn't faded on our list yet. Though in contrast with Zoom, and Google Meet it may not seem updated to their level. Recently, they have introduced Skype Meet. It offers both video and audio calling features and supports iOS, Android, and Windows devices along with web versions. And the free version allows you to video call for up to 50 people. On the other hand, with the business plan, you can video chat with up to 250 participants.

Highlighted features at a glance:
Instant messaging service
Video recording share
Background blur feature
PowerPoint presentations
Screen share
Voicemail
Support calls from Skype, landline, and mobile phone numbers
5 Top-Notch Benefits of Video Conferencing
We've reviewed various video conferencing apps so far. But what's the perk of using a video conferencing app for your organization?
Let's figure out below:
Ensures effective communication
It saves cost & time
An improved teamwork
Keeps productivity on track
Helps you maintain work-life balance
Ensures Effective Communication
Whether at office or remote work, effective communication is required to maintain a regular flow of work. With advanced features like file sharing, presentation software of various video conferencing apps, the whole organization can be run smoothly.

It Saves Cost & Time
Over the past years, we've witnessed video conferences not only as a means of effective office communication; formal interviews, client meetings are also taking place via this platform. Thus saving the time and cost of commuting and resources too.
An Improved Teamwork
Sync up is necessary among every team member to achieve organizational goals together. For a team, a video conference app can certainly be the platform to stay connected and maintain harmony with each other.

Keeps Productivity on Track

Agree or not, a little push is required to keep everyone on the right track. The duration of the video conference might be for a while or a shorter span but it's an effective means to stay updated about employees' work progress, project status, and makes everyone responsible for their work.

Helps You Maintain Work-Life Balance
When life gets distressed nothing seems fun. This tendency gets even more acute while working from home. Getting in touch with other fellow co-workers via video conference is definitely a power boost to stay productive and cheerful at the same time. Find more tips on maintaining work-life balance at home here.
Wrapping Up
And that's it for today. Though video conference is no longer a new concept to us. The recent breakout of COVID-19 has made us rediscover it with an increased necessity. Our article today was to guide you to find the right video conference app solution for you. The team of Themeum had thorough research on each of the features of various top-notched video apps so it becomes easier for you to compare and pick the top one. Oh! One gentle reminder, in case you're interested in creating a charity website, you can try our theme Caritas.

While you undergo reviewing and give a trial to various video conferencing apps, don't forget to share your preferred one in the comment section. Adios!