You got lucky once you have decided to have your eCommerce site on WordPress. There's a ton of eCommerce functionalities that WordPress offers with WooCommerce. Today, you have the reason to feel more privileged as we will show you how to launch a WordPress eCommerce site in just 10 minutes. Only a few steps would be quite enough to launch your WordPress eCommerce site immediately. We will use the best ever WordPress eCommerce theme Winkel in this case. So, no more dilly dally, Let's go straight to the process.
Launch your WordPress eCommerce site easily
Having a fully working WordPress theme will save you a lot of time and rid you of many difficulties. Here we show you the process with Winkel which will make a great looking WordPress eCommerce site in no time. Just follow the steps below.
1. First of all, install WordPress in your system if you have not done that before. (We assume, you've already done it.)
2. Get the Winkel WordPress eCommerce theme, install and activate the theme. It is a premium theme with a lot of advanced features that an eCommerce site needs.


3. There are plugins with the Winkel theme which you need to have as well. Activate all of the plugins after installation.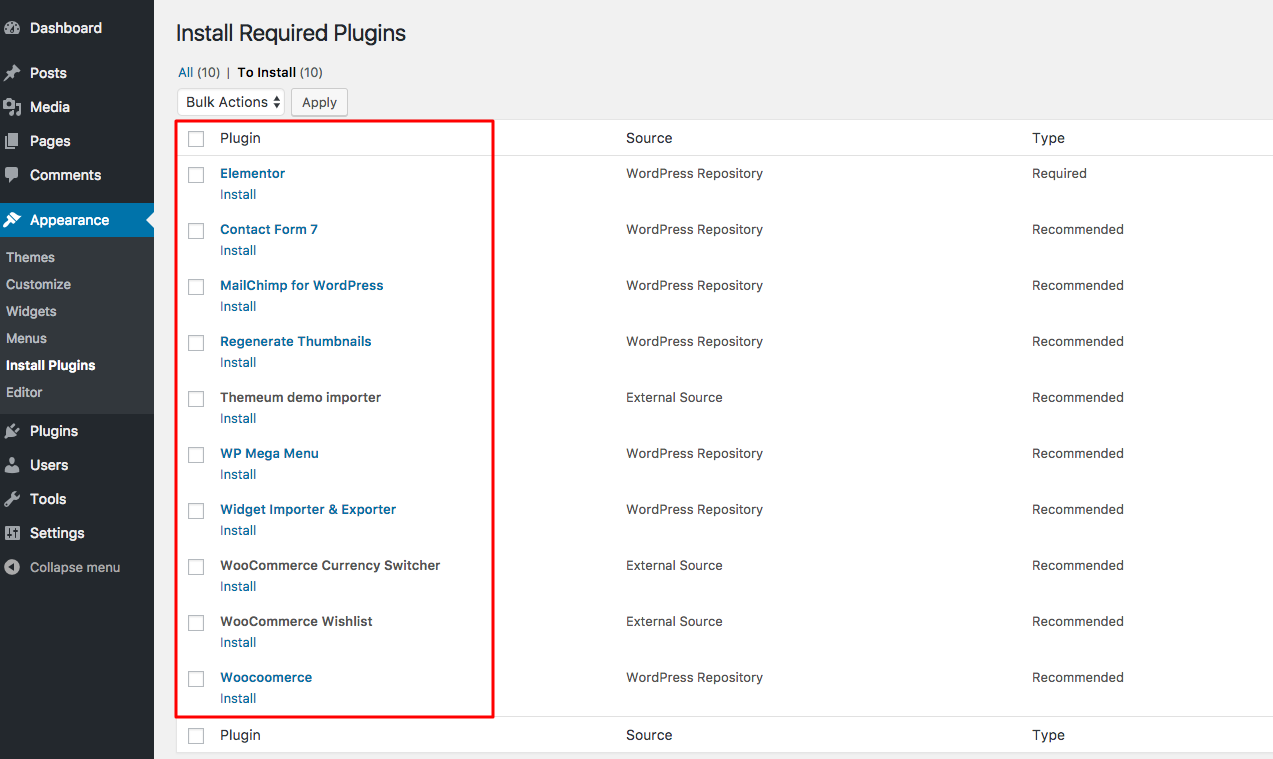 4. Configure the WooCommerce plugin. Set up the payment method giving all details that the plugin asks. Set each of the sections (General, Products, Shipping, Checkout, Accounts, Emails, API, Currency).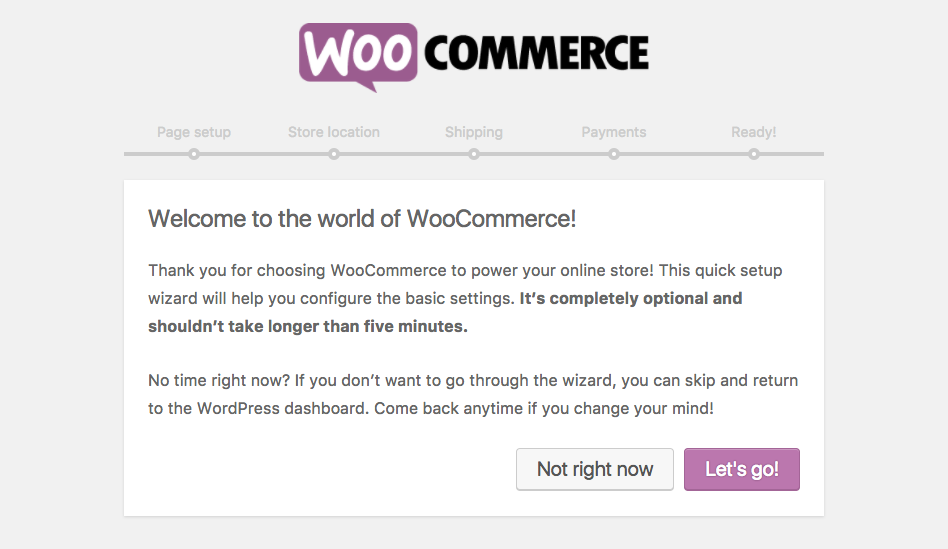 5. If you want your WordPress eCommerce site to look complete from the beginning, you can import the Winkel demo with just a simple click.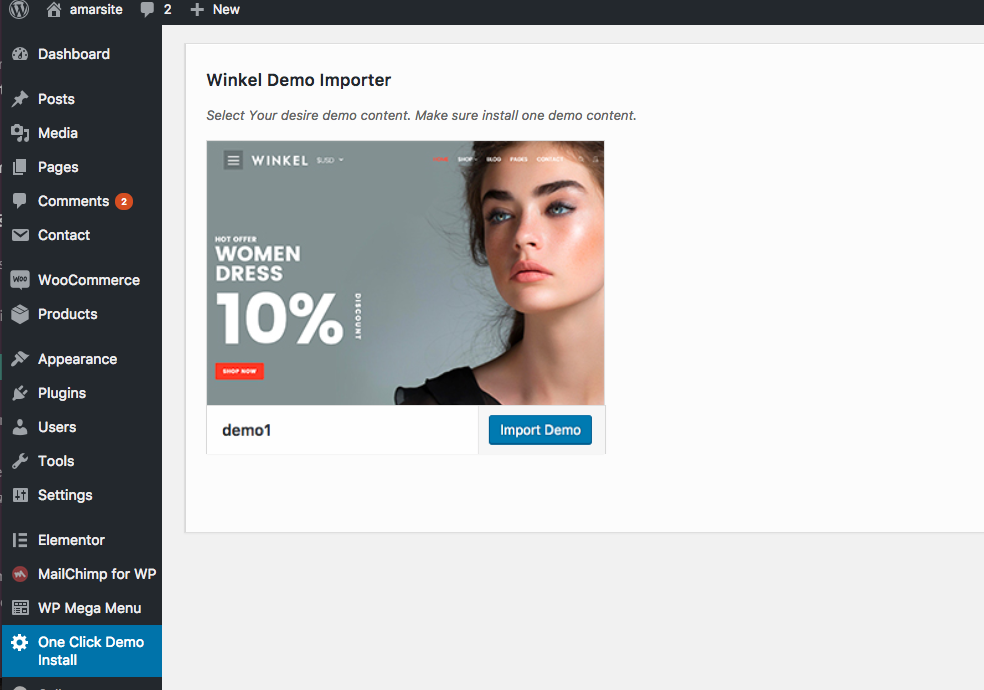 (You will get all the pages such as the homepage, product page, checkout page, cart page and so on ready-made by importing the demo. Remember, you must replace the demo texts, images, products with your own contents.)
6. Add the products you want to sell on your WordPress eCommerce site.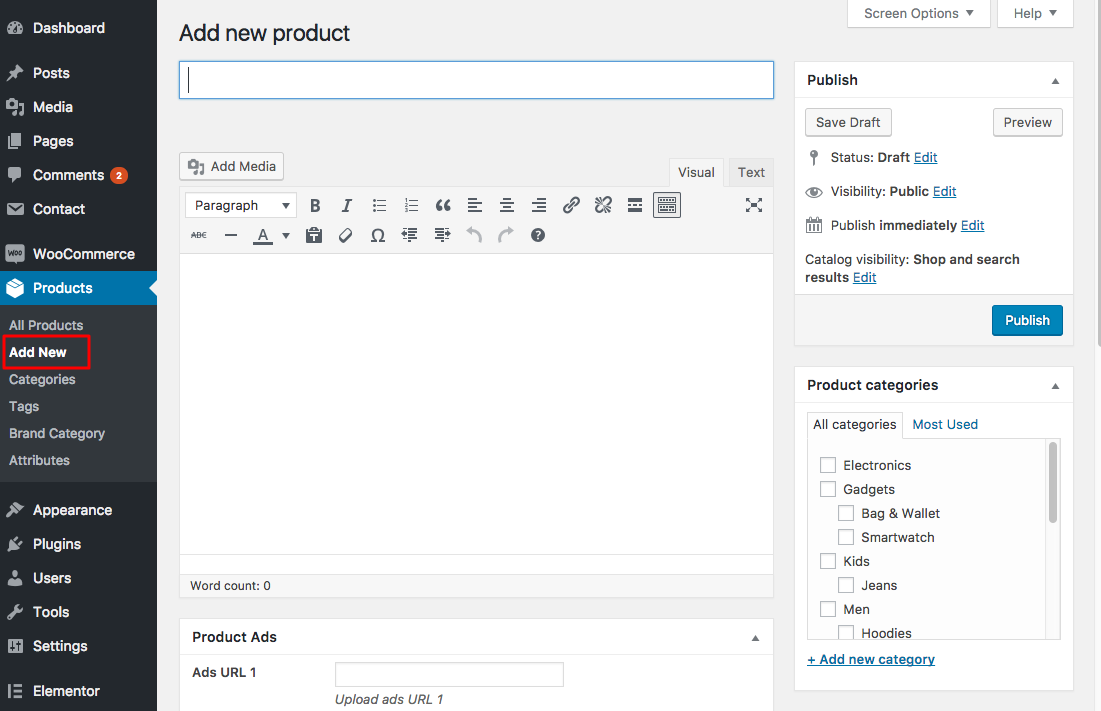 7. Once the Winkel theme and WooCommerce plugin are correctly configured on your system, your online store is ready.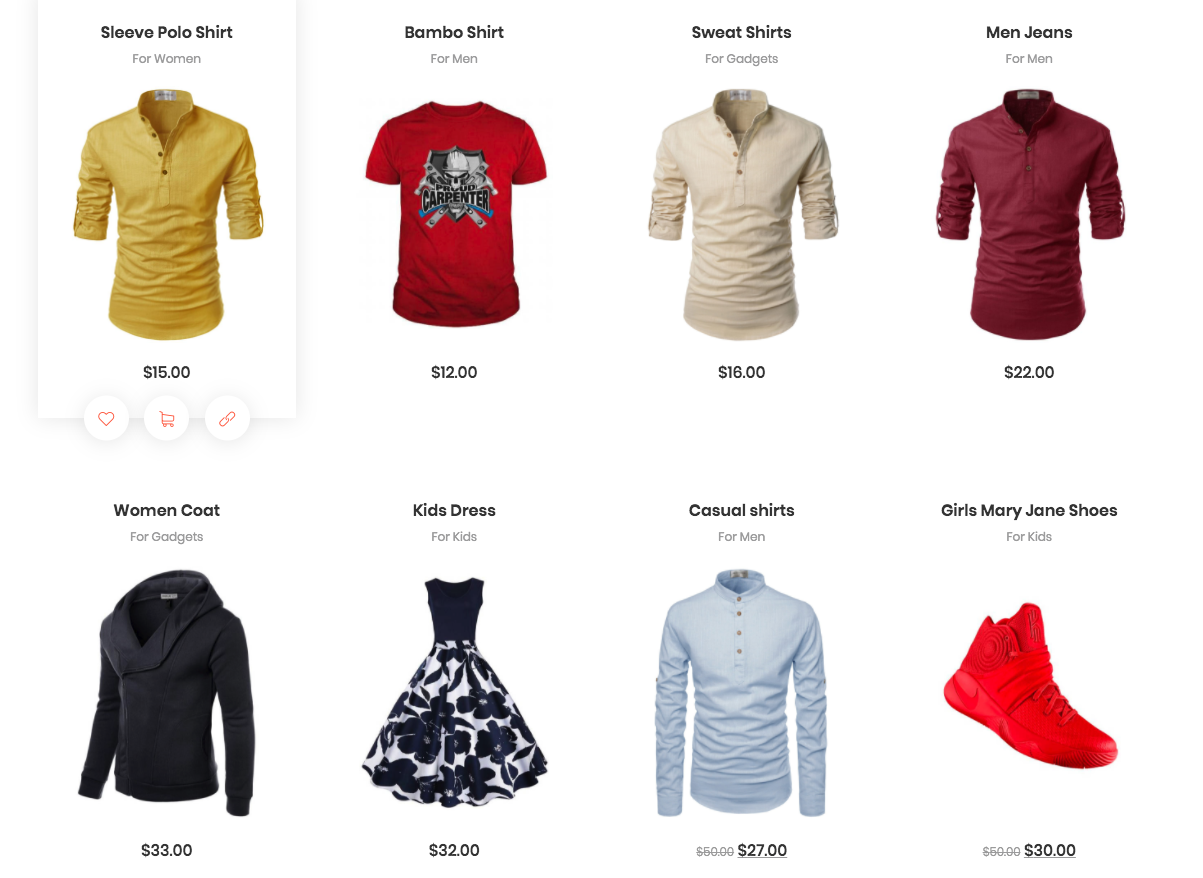 So what do you think? Is it really complicated to launch a WordPress eCommerce site? I am sure your answer is 'No'. Forget whatever the complexities and hassles you heard about launching an online store. Just follow each step carefully and start selling your products with a big smile. Good luck on that.