Hope you are staying safe during these uncertain times. We wanted to take the time to share with you some good news about an upcoming update. One of your favorite crowdfunding-specific themes "Backer" is getting a worthy upgrade today.
To get an overall idea of what to expect for the new update "Backer" v1.1.7, please see the following change-log.
New: Autoplay option for homepage sliders.
New: Long or short description option for crowdfunding products in grids.
Update: Demo Importer redesigned.
Fix: All published campaigns not appearing in the slider module.
Fix: 404 error for Backer docs, WPCF docs, and support links in settings.
Autoplay Enable/Disable for Homepage Sliders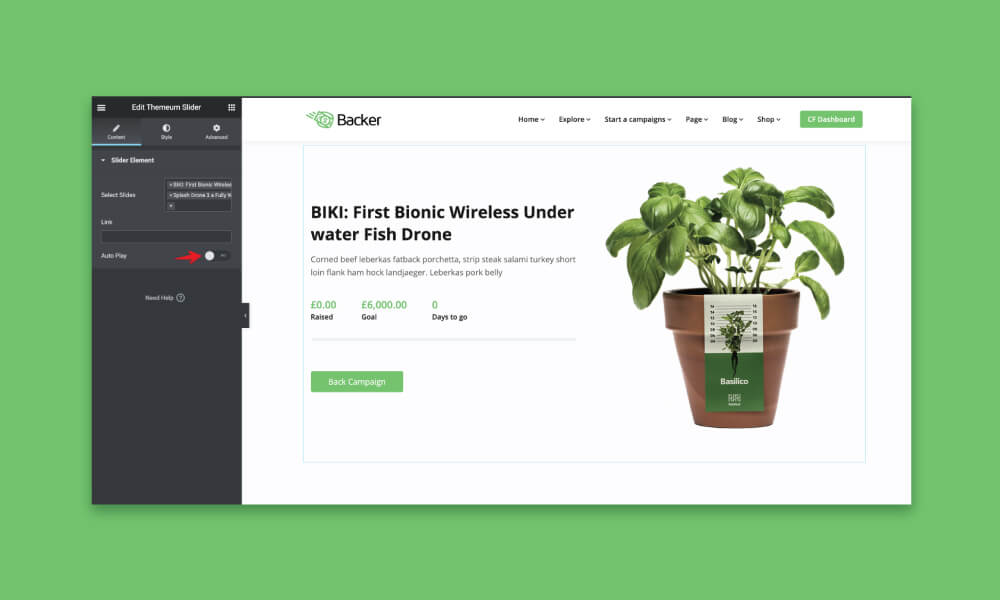 From the latest update, you will be able to select if you want to enable or disable the slider. Depending on your design choice you can choose what you want. Just hit save & it will be applied to your theme design.
Please note that this option is available when you are using "Elementor page builder" to customize your Backer theme.
Set Long or Short Description For Crowdfunding Grids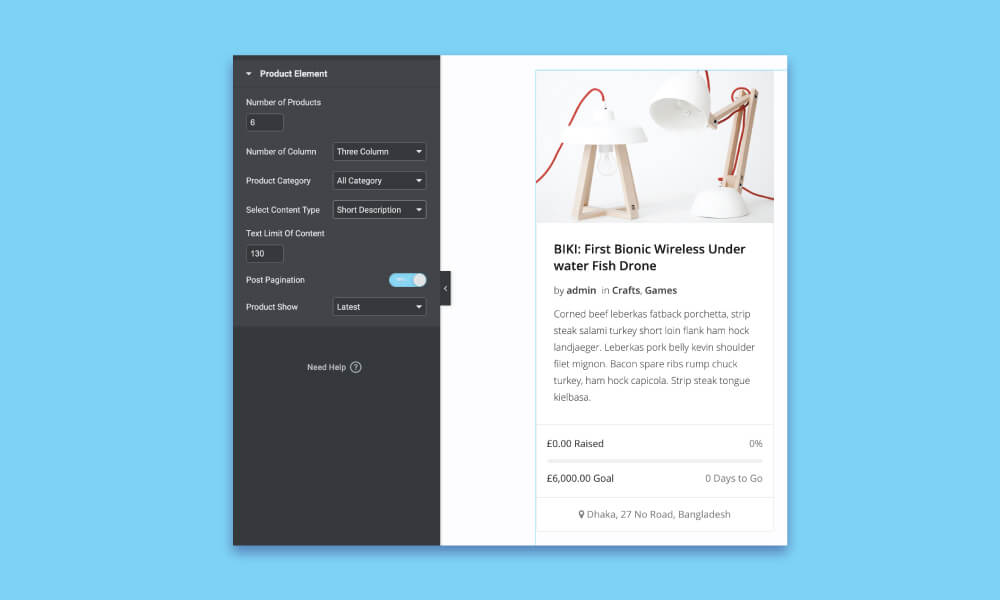 With the new version of Backer, we are introducing the ability to set long or short descriptions on the crowdfunding grid description found in the campaign pages. Set either a long description or a short one depending on your preference.
Note: This option is available when using Elementor page builder to customize your Backer theme.
Update Today to Get All the New Features
As you can see from the above, many new features have been added to the new update of the Backer theme. To get a hand-on preview update today to the latest version. It has already been released and you should be able to see the update notification on your WordPress dashboard.
If you have any questions please don't forget to comment down below. We will get back to you as soon as possible.