It hasn't been long since we launched WP Page Builder. Within this short period of time, we've received overwhelming feedback that includes wishes, accolades, and suggestions from the users. We are so thrilled to receive such responses at this very early age of WP Page Builder.
Developing WP Page Builder as the ultimate site building tool isn't a matter of one-time effort. Even after having all goodies in it, we would not stay put. We do feel the urge of introducing new technologies to ease our users' effort in making websites. And, as all great tools require enhancements and fixes, so does WP Page Builder. It's time to get an update for the tool.
What's new in WP Page Builder beta 2
Today we are releasing the first ever update to WP Page Builder bringing some new features and fixes to all known bugs. Let's see the changelog first.
New: 5 predesigned page layouts
New: Image size for Post addon, [wppb-medium, w-600,h-450]
New: Responsive units (rem, percentage)
New: Discard alert for unsaved changes while closing the window
New: 'Loading' icon on the right side of the editor
Fix: Column gutter issue
Fix: Flipbox addon slide/fade issue
Fix: Inner row spacing issue
Fix: Image field-type position issue
Fix: Alignment field-type responsive issue
Fix: Background field-type issue
Fix: Inner row drag and drop, empty space issue
Fix: 'Loading' icon issue while importing a template
Let's take a broader look at what WP Page Builder beta 2 brings.
5 new free page layouts
This is something that WP Page Builder is mostly acclaimed for. In most page builders, page layouts don't come free in a good number. WP Page Builder, in this case, makes an exception. Today, we are adding 5 more free ready page layouts that can be used on professional websites. The new layouts are:
Spa: Built for beauty salon, beauty parlour, hair salon, nail salon, barber lounge, and all other relevant business websites.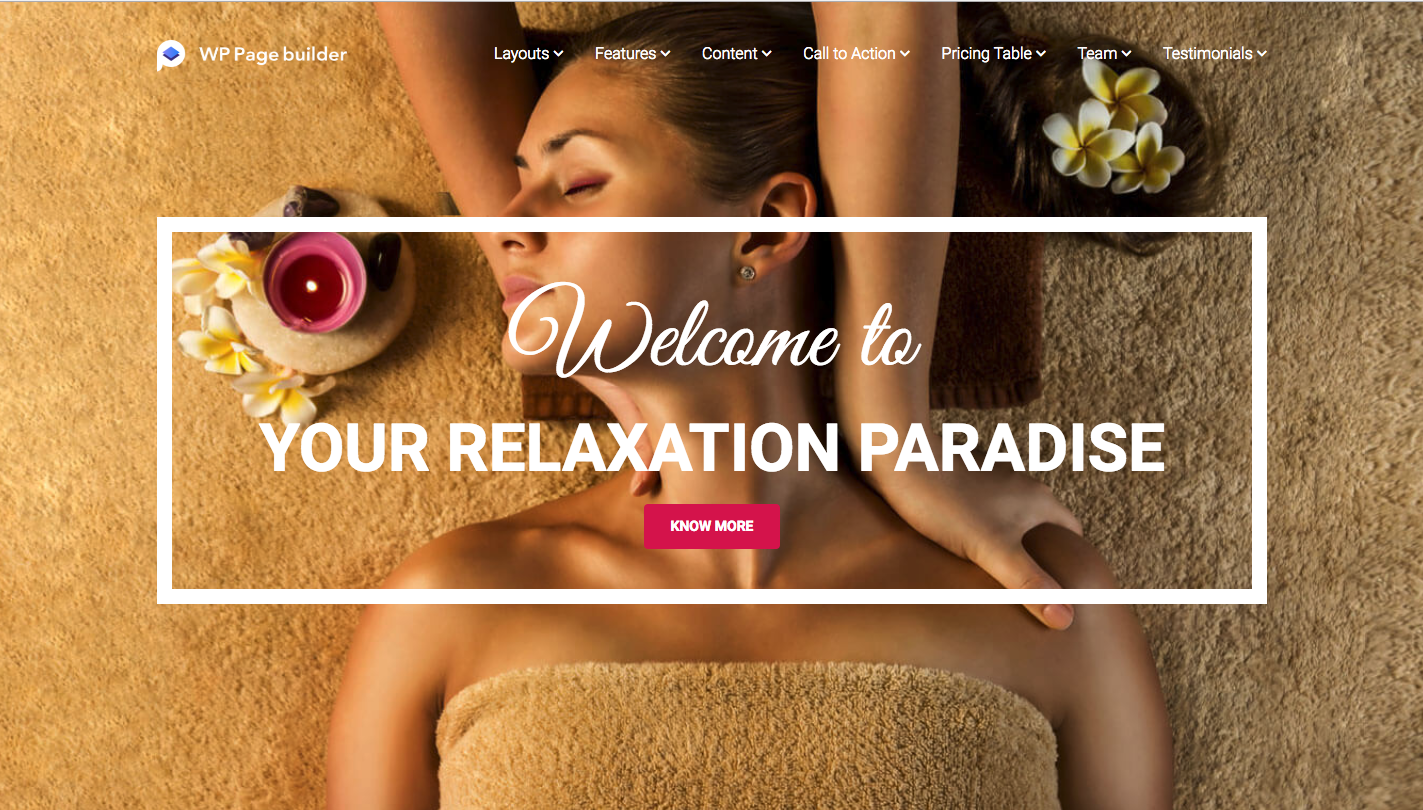 Plumber: For plumber, painter, carpenter, electrician, handyman, house cleaning, housekeeping, domestic cleaning & repair service websites.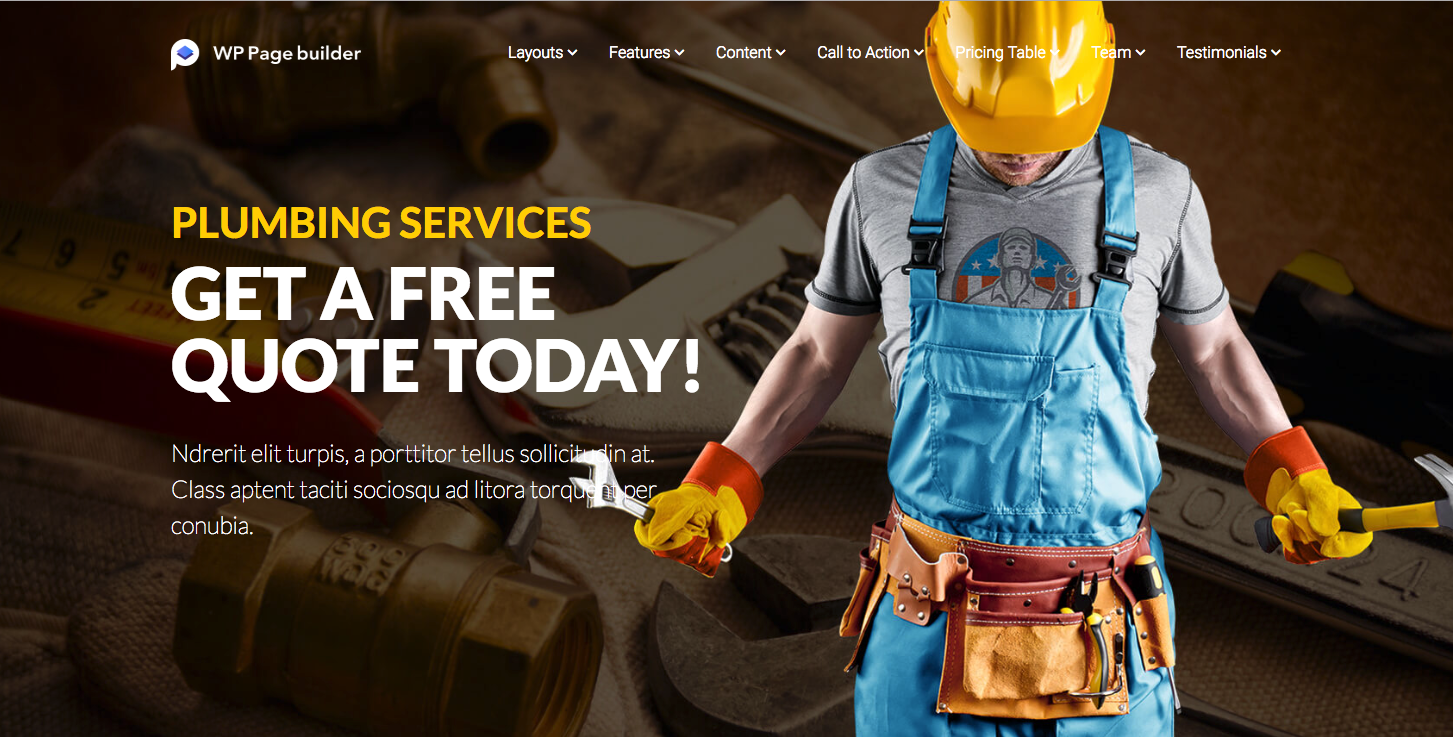 Insurance: Made for any company, agency, or corporate firms that provide insurance services.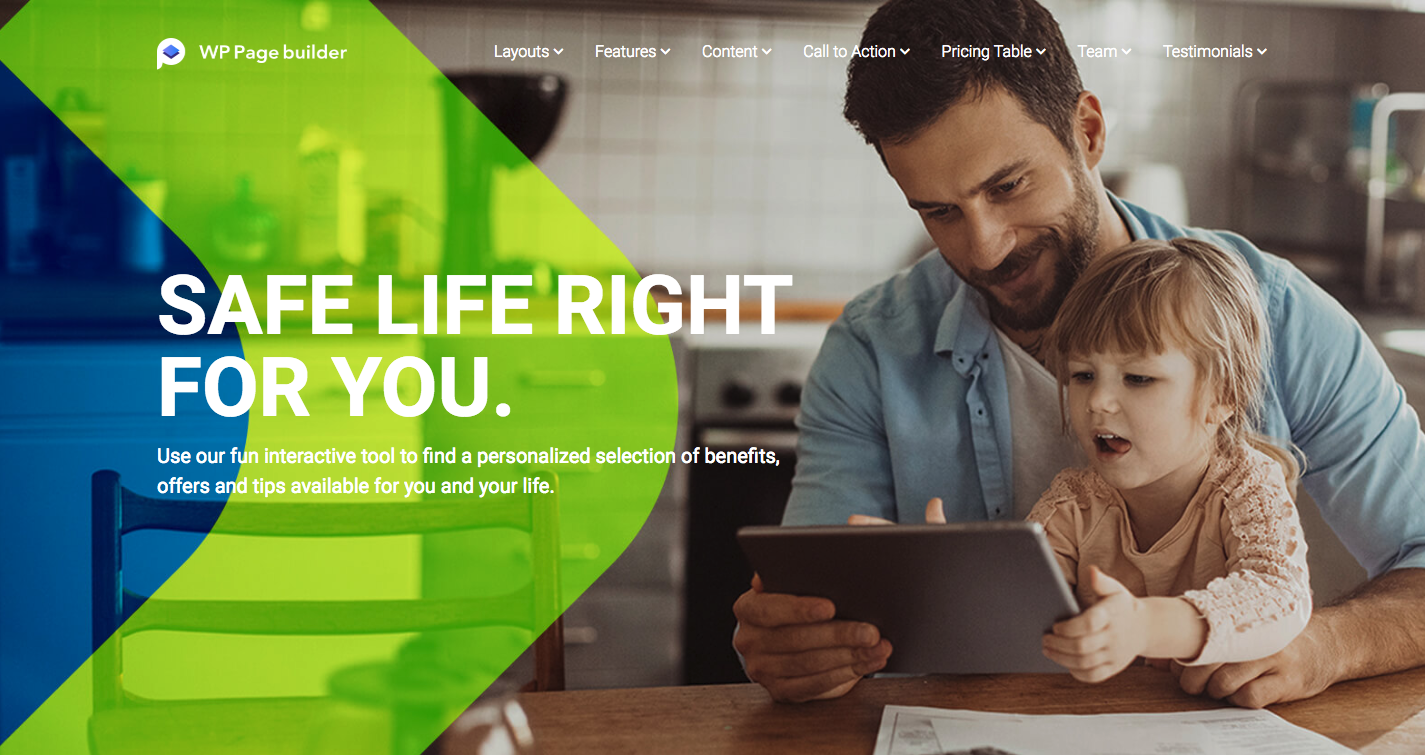 Salon: For hair salon, nail salon, barber lounge, and relevant business websites.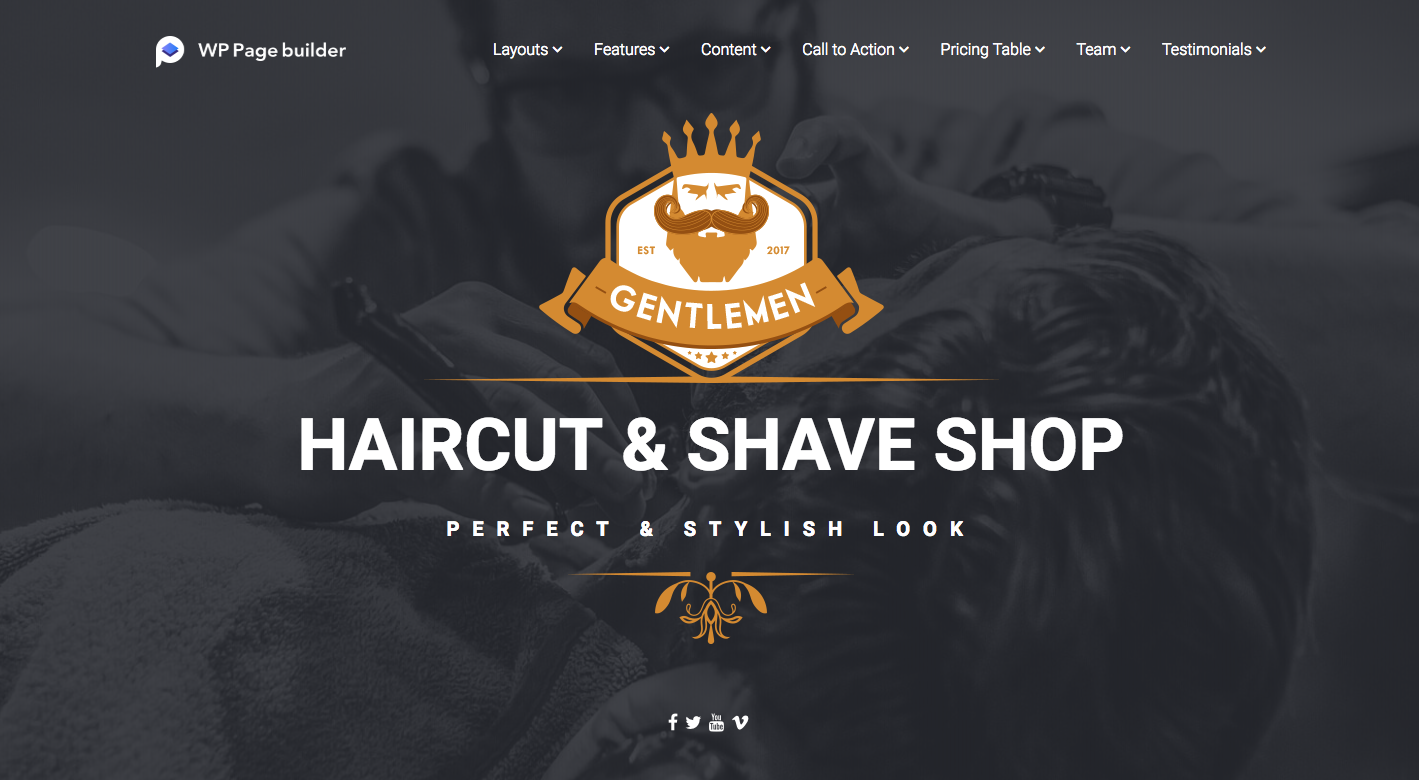 Architecture: For home decor and architectural design corporate firms.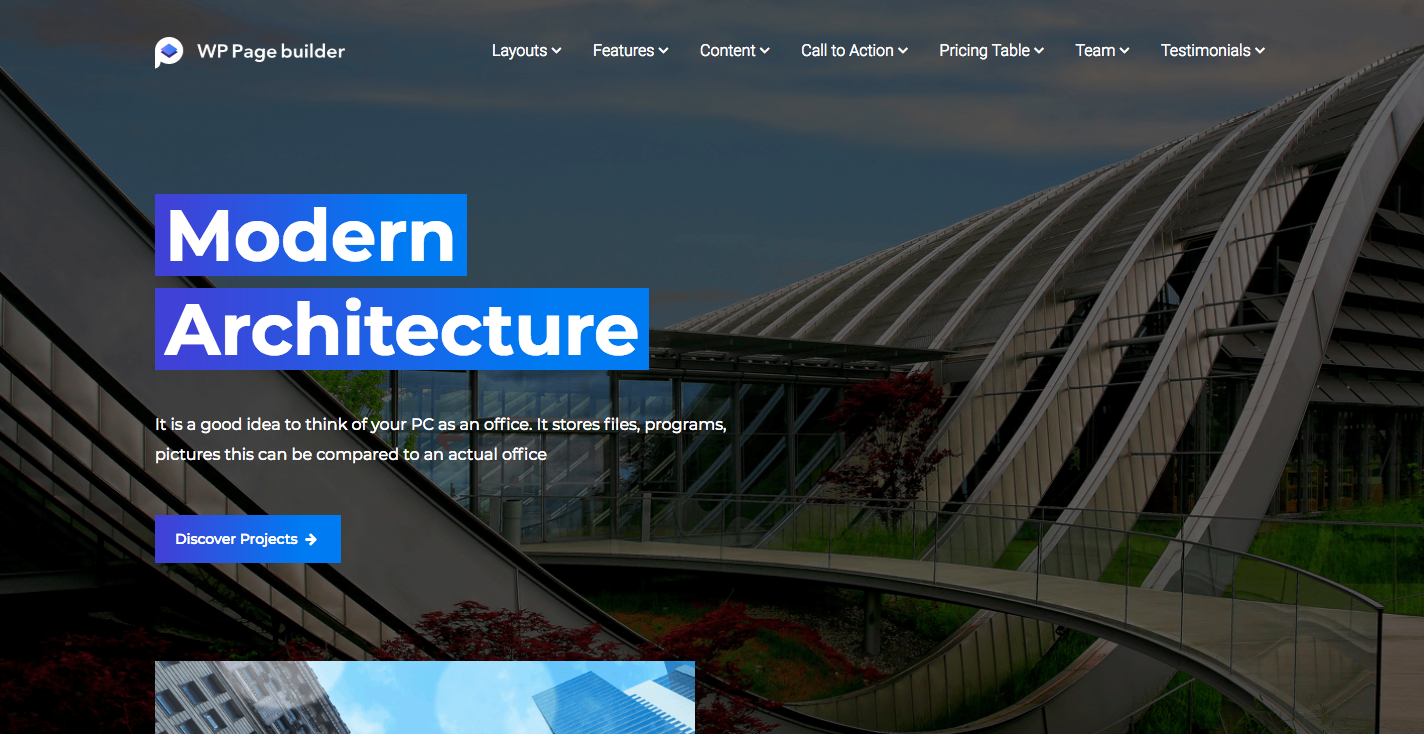 Column gutter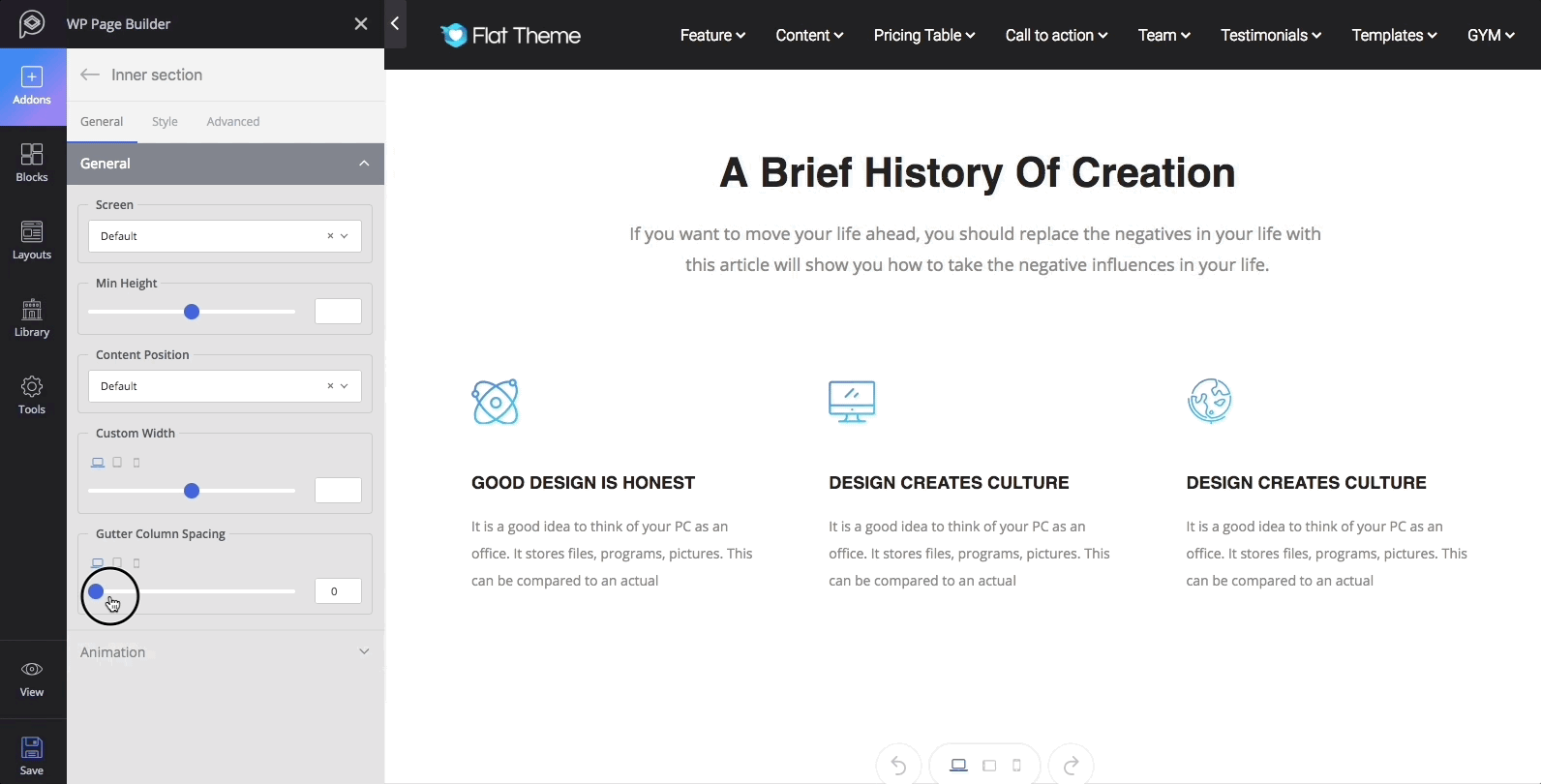 Adjusting column spaces has been much easier now with the fix of column gutter. No matter the number of columns you take in a row, you can determine the space between them easily.
Revamped row-column settings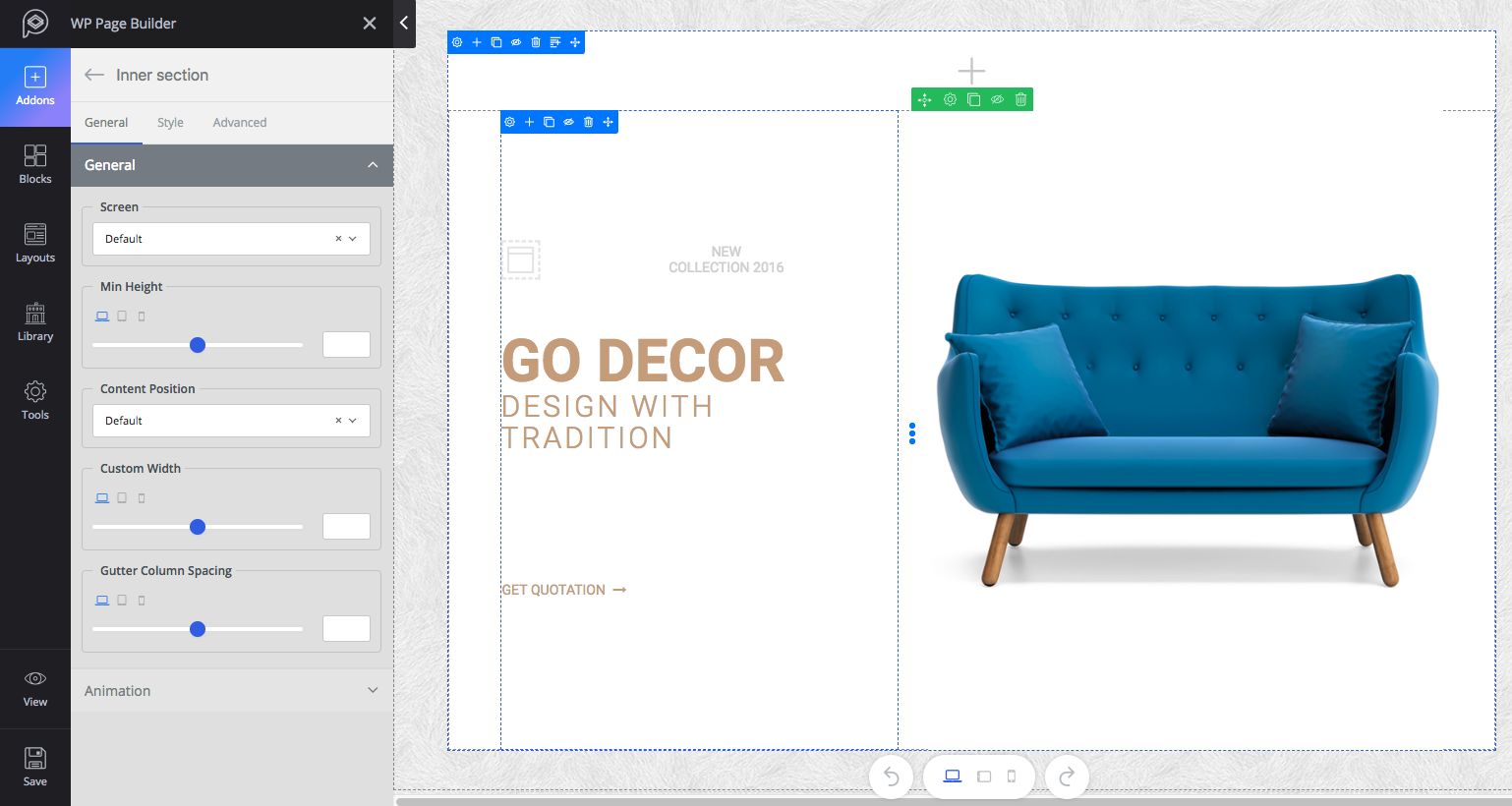 We've reformed the entire structure of row-column settings. The new system is expected to offer far more user-friendliness than before.
More responsiveness units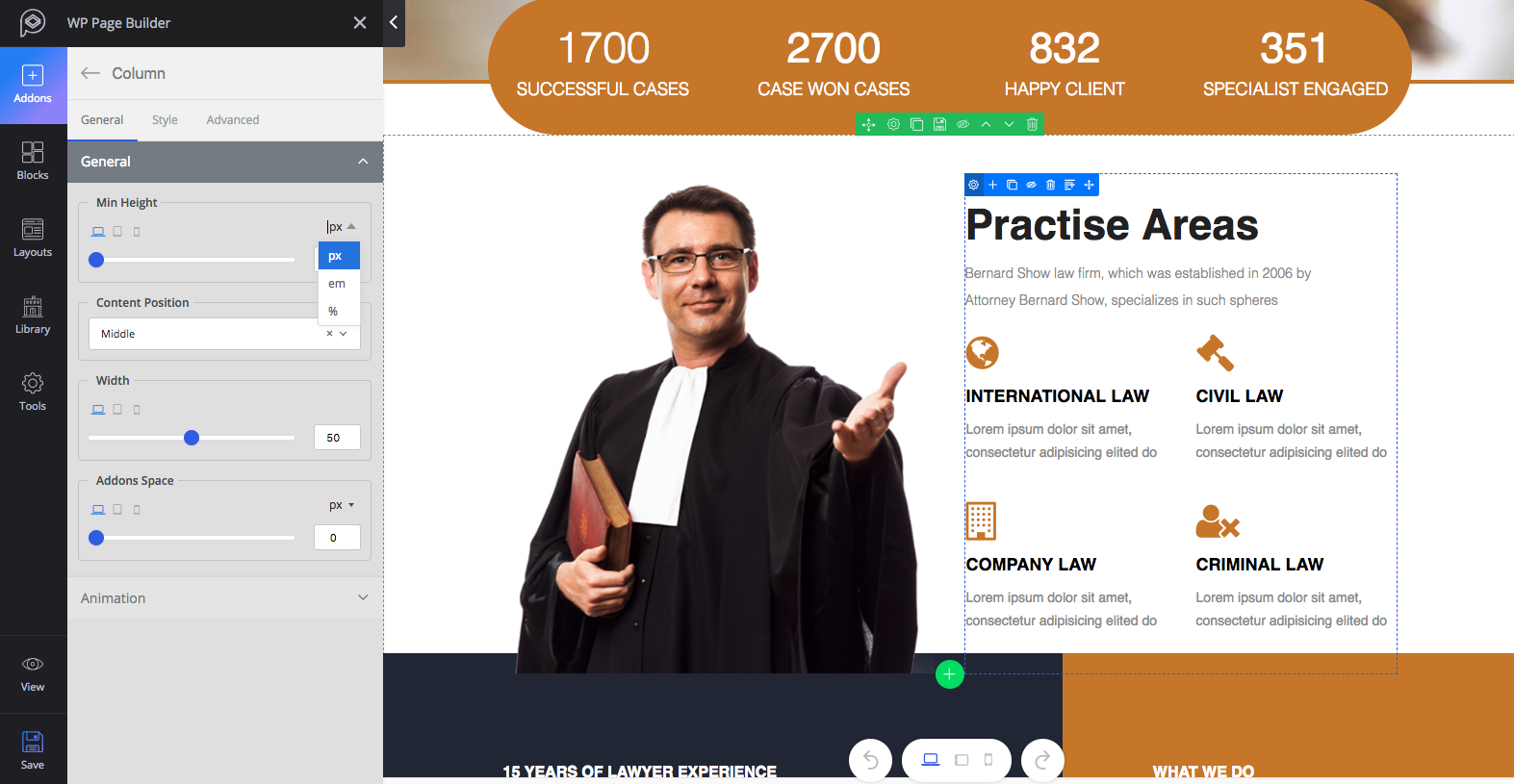 The system of making web pages responsive with just one single unit (pixel) does not make a page builder smart. Today's update (beta 2) introduces multiple responsiveness units. Alongside pixel, now you can determine the responsive breakpoint with rem and percentage units.
WP Page Builder will go through many of such updates in the days to come. We will introduce new features and fix any issue that we come to know. Please share your thoughts and any suggestions you may have that would help us improve WP Page Builder. Stay in touch!
Release timeline
Today we're releasing the second beta version of WP Page Builder. We hope you will enjoy this release. Here is the development timeline for the plugin.
Beta 1: 1 August 2018
Beta 2 : 9 August 2018
Stable: 1 September 2018
Pro: 20 September 2018
Note: This beta version is not recommended to be used on production sites.