The start of a new decade has given us some incredible memories, some sweet, some sour. A year that's unique for almost everyone in our community, and yet, a year that carries major significance. Through the ups and downs, we've all created some amazing things, and it's worth taking some time to reflect on them.
So how about you and I spend a few minutes off our last days of 2020 on a trip down memory lane?
Tutor LMS: The Promising Up and Comer
Tutor LMS was easily one of our most well-received and loved products this year. With a long list of new features, new integrations, and UX redesigns, Tutor LMS continues to grow very well and plants its roots in the LMS industry as one of the best.
We've updated Tutor LMS a total of 19 times and grown to 20,000+ active installations. That's amazing!
New Connections, Features, and Upgrades to Tutor LMS
This year started off with the release of a setup wizard for Tutor LMS that guides new users into getting used to the Tutor LMS platform. We've also added migration support for LearnDash and LearnPress, two of the most popular LMS platforms on WordPress so that onboarding for migrating users is just a breeze!
Then we built an integration for Oxygen builder, a popular page builder on WordPress. This was a game-changing integration that gave developers an effortless way of building highly customizable Tutor LMS pages.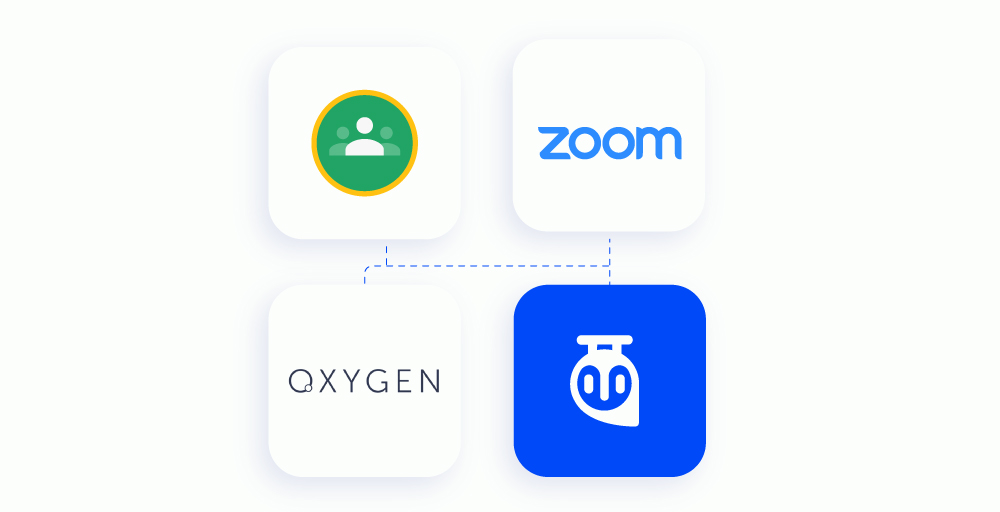 Finally, we built an integration for Zoom, Google Classroom, and our own REST API. These updates paved the path to creating a better overall platform for Tutor LMS users. Hosting live classes with the highly popular platform, Zoom, connecting with Google Classrooms for a more robust experience were huge additions to the plugin.
Future Plans for Tutor LMS
We have a lot of very exciting new ideas, integrations, and features planned for Tutor LMS in the coming year. Want a sneak peek? Thought you would never ask!
New Integrations: If you're in the Tutor LMS Facebook group, you may already know that we're almost ready with our Elementor integration plugin. Just like the Oxygen builder integration, this will allow you to build custom course pages, custom course templates, and so much more by harnessing the power of both Tutor LMS and Elementor. We will add more integrations with WordPress big dogs that will expand Tutor LMS's horizons further.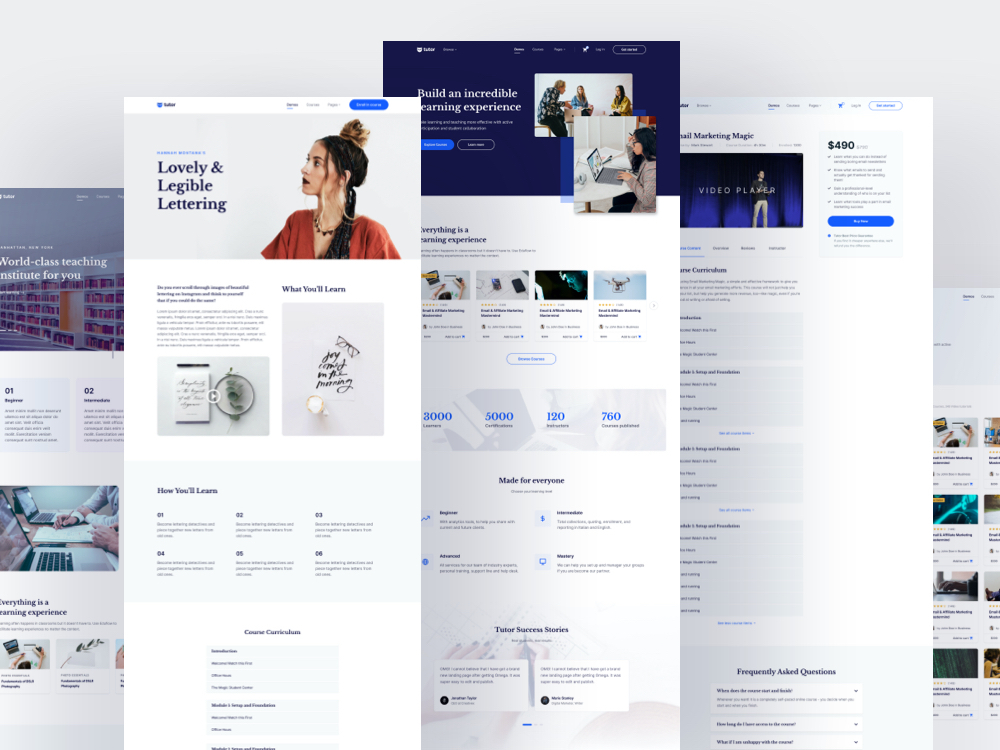 New Starter Theme: We're currently working on a starter theme for Tutor LMS to get you up and running in no time. This theme will contain all the necessary styling options, deep ties with the plugin, and everything in between to get a good starting point for your eLearning platform. And most importantly, it's going to be released for free!
New Mobile Friendly Design: Our plugin will be getting a fresh coat of paint for mobile users. This will be optimized for mobile users and give the best possible experience for your mobile visitors.
Overall Consistency Upgrades in UX: Our design and development team are currently undertaking the significant tasks of streamlining and unifying the overall UX design of Tutor LMS. This will hopefully make Tutor LMS much easier to learn and master.
Standalone Payment Gateway: There's been a huge ask for a payment gateway that does not depend on WooCommerce, EDD or other third party plugins. We're currently in the R&D phase of this feature and will hopefully be able to release it soon.
Easy Certificate Customization: Our current version of certificates allow you to add new templates as well as edit some of the content inside it. We are planning to release an update to the current system which will help you customize the certificates effortlessly.
Skillate, an eLearning Theme for The Masses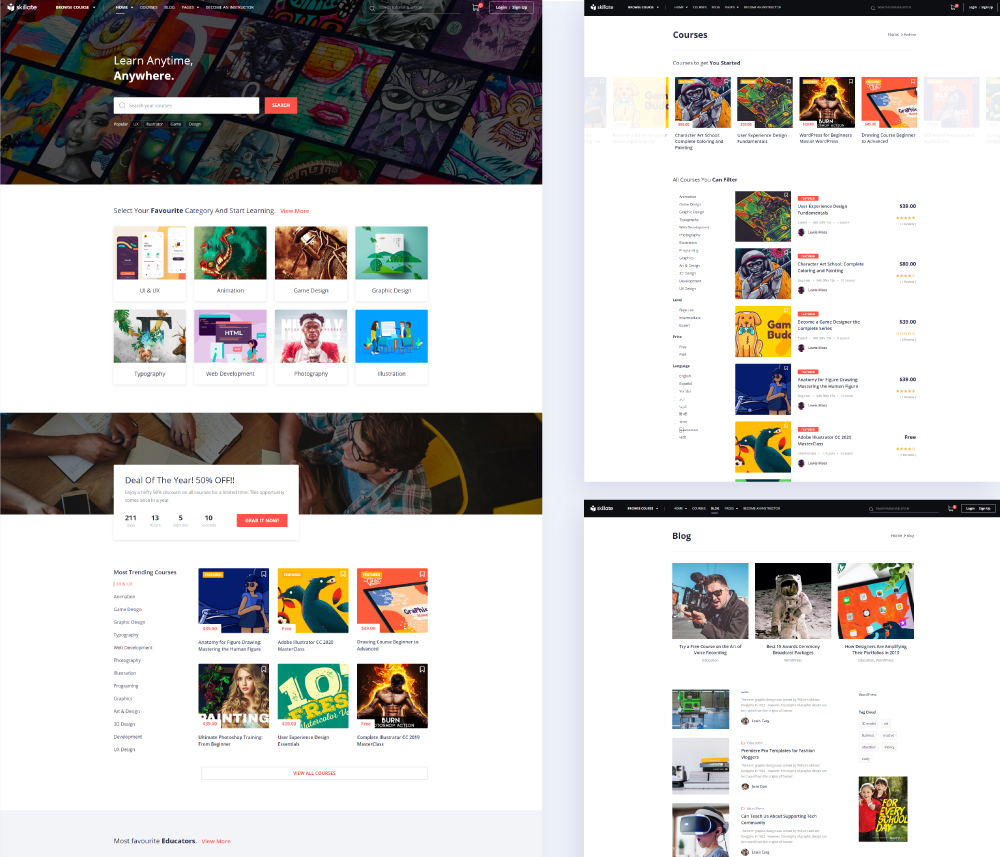 We started this year with the long-awaited release of Skillate, our flagship LMS based theme for WordPress. With never-before-seen UX concepts, stellar design, and backed by Tutor LMS, it promised to give an app-like feel to your WordPress LMS website. Skillate was created with a mobile-first design approach, to ensure mobile users the most amazing experience with your Tutor LMS powered website.
We're glad to say that all the work we put into Skillate paid off, with the positive responses from the entire Tutor LMS community.
State of Gutenberg and Qubely
It's been a big year for Qubely as well! With the fast development years of Gutenberg, Qubely promises to keep pace and give its users the best site-building experience. This year, we've published 21 amazing starter packs, tons of ready sections, and some unique Gutenberg blocks as well.
We've also updated Qubely a total of 19 times, and the user base has grown to 10,000+ talented designers and developers.
New Features and Upgrades to Qubely
Qubely's Global Settings are one of the most significant changes to the overall user experience. These allow you to create and maintain a uniform styling by handling primary colors, typography, and other aspects very easily.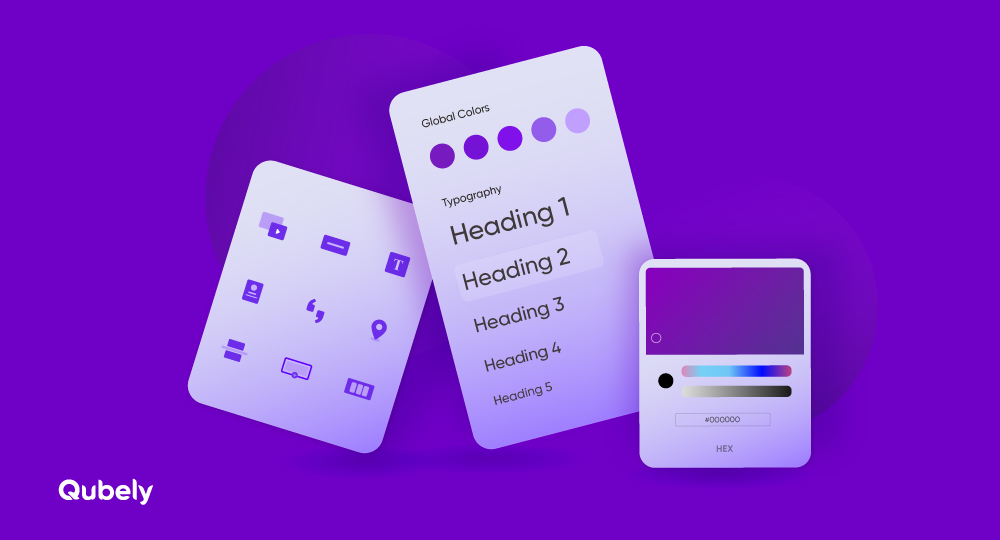 We've also redesigned the sidebar to clean up the settings, while also adding Related Sections and prebuilt designs. These help you understand the purpose and the potential of each block. We hope you've gotten good use out of this refined sidebar.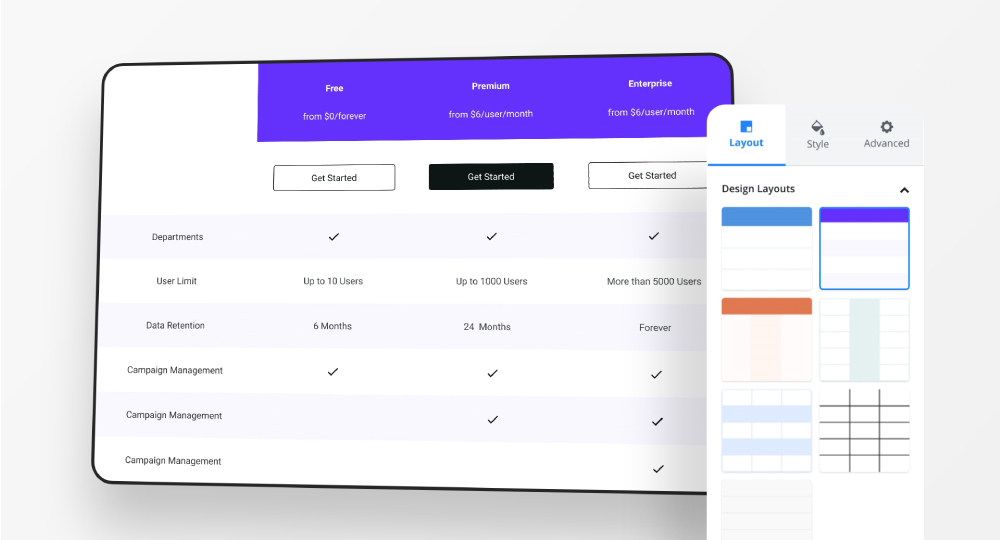 This year, we have also added some powerful blocks like Vertical Tabs, Table Builder, Table of Content, and so many more! Adding highly customizable content has never been easier! Our Form Builder block has gotten a lot smarter this year, thanks to an integration with Mailchimp. It effortlessly helps administrators gather new leads, maintain support queries, and so much more!
Growth in User Base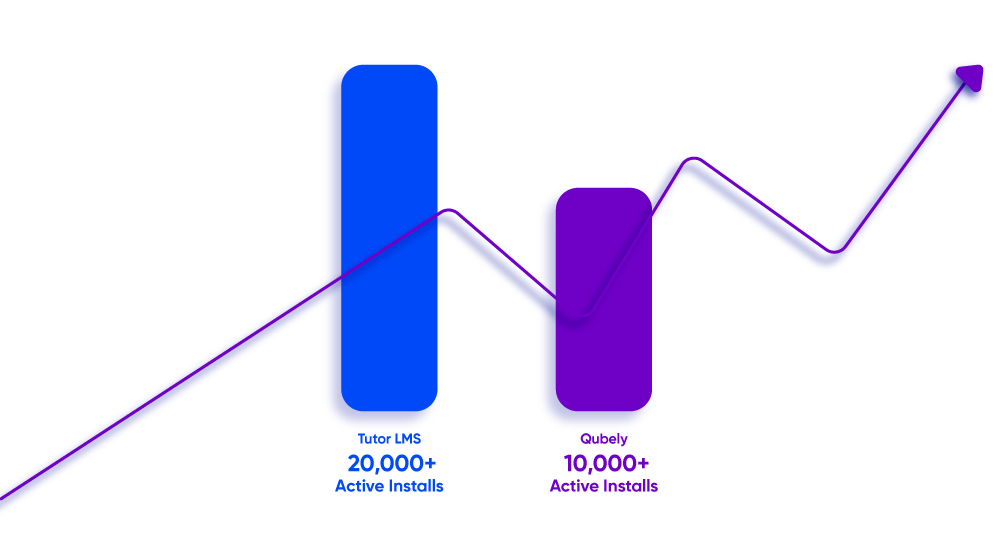 With the unprecedented growth of the eLearning industry this year, Tutor LMS has also seen an equally proportionate growth in its user base. Sure enough, Tutor LMS has grown a whopping 500% in terms of active installs. Qubely is not too far behind either! Thanks to the adoption of Gutenberg into the new generation of WordPress page building, Qubely has seen an incredible 333% growth!

To everyone who joined us in 2020, we'd like to extend the heartiest welcome to the family and we hope you enjoy your stay!
Faces, New, and Old
Our team of incredibly talented developers, designers, and marketers have also grown a bunch. To keep up with the company's growth, we've added 13 in-house and 1 remote team member directly involved in our products and services. We have also hired 6 interns for a more robust customer support experience.
This year, for the first time, we have hired 2 new QA engineers that have a direct impact on the quality of our released products.
Remote Work and Its Impact on Our Products
Starting from March 2020, we have had to move our entire team to work from home due to COVID-19. Adapting, reacting, and managing this completely new work environment was quite a challenge for us all, and I'm sure a lot of you can relate to this. During the initial months, we noticed the lack of productivity due to a new work environment, stressful situations around the cities, COVID affected teammates, and so on. But thankfully, with the availability of some amazing project management tools, communication tools, and productivity boosters, we were able to charge forward just the same.
With frequent team calls and company-wide meetings, we've tried to keep our morale up and make sure we deliver the most amazing products that you are used to with us!
As the world starts to heal, we've also started our own journey towards a new normal and restart where we left off.
On a selective basis, we have started working physically from our office, and soon enough, Themeum will be back in full strength!
Wrapping Up
If you've been through 2020, you know how remarkable of a year it's been. It's had ups and downs, but in the end, I hope every one of us has become a better person. This year would not have been the same without the support of each and everyone in our Themeum community, and we are extremely grateful for that.
We promise to deliver the same high-quality products and give you all the tools you need to make the web a better place for all of us!