Another year has passed, and it's time for us to bid farewell to 2022 and welcome the new year. This year was a rollercoaster for us all but amidst all the chaos we all tried to give it our very best. So let's take a look at the year 2022 for Themeum and all that has happened this year.
Through thick and thin we at Themeum have always thrived on providing our users with the best products and services possible. 2022 has been no exception. In fact, this year, among many other new developments, brought about big changes to our prized product – Tutor LMS. Join us for a trip down memory lane to see where we started this year and how far we have come.
Watch Out for Droip – The Hottest New Website Builder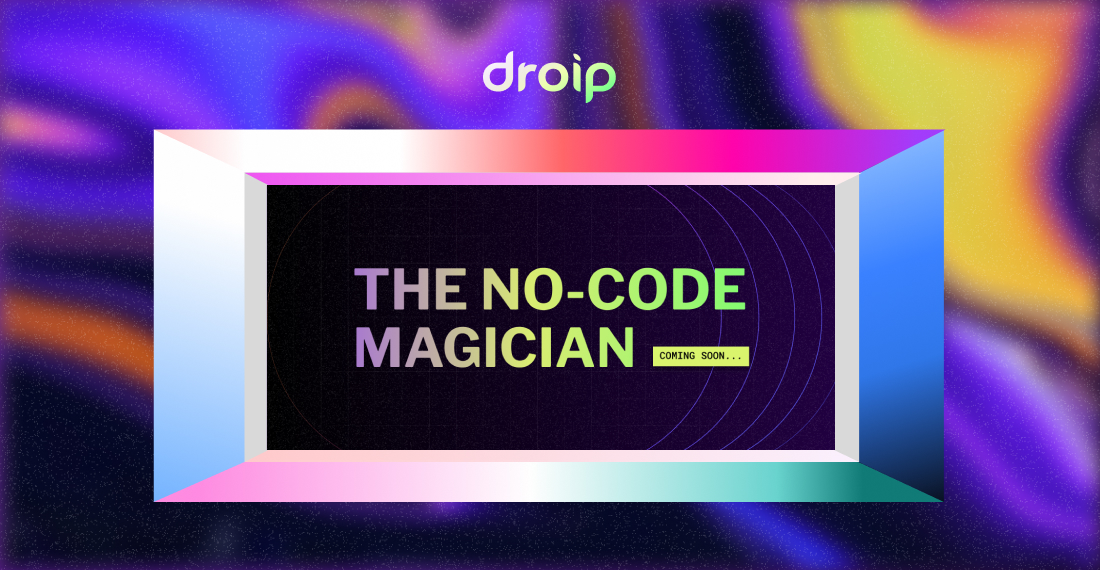 To start off with a bang for the new year, we have some big news for you. Coming up next year keep your eyes peeled for the new No-code page builder from yours truly, Themeum. We present to you DROIP.
We could not be more excited for you all to try out our state-of-the-art No-code page builder here to elevate your website-building experience. This has been years in the making and we are finally ready to let the world in on the greatness. We have poured our heart and soul into making this one of the best website builders out there and we hope you too will share the sentiment once you get a taste.
So, following the festivities of the new year, Droip has some gifts for you. Signup early on Droip now to get a plethora of pre-book perks. Enjoy a 70% discount for the first year and get a Free Subscription for the second year on us. Remember no payment or credit card info is required to pre-book for Droip.
Well, what are you waiting for? Signup now!
Our Prized Product Tutor LMS
Now we start the show with the one and only Tutor LMS. It's been a big year for all of our favorite Tutor LMS. We have taken herculean steps in upgrading Tutor LMS to be the very best LMS out there. From the grand release of the much-awaited Tutor LMS 2.0 to Tutor LMS gaining more and more users, we could not be happier with what we have achieved thus far. All of this could not have been without our users.
The Much-Awaited Tutor LMS 2.0 Was Released
Tutor LMS saw big changes this year as Tutor LMS 2.0 was officially released. Tutor LMS 2.0 came with many new features and a completely new look and feel. We had an all-new email template editor with predesigned email templates, advanced Q&A features, and a fresh look for instructor and student dashboards among many other changes.
Not only did version 2.0 for Tutor LMS come out, but we also have kept constantly updating and making Tutor LMS better throughout the year. Updating all the way from Tutor LMS 2.0 to 2.1.4, with it getting better and having more features every iteration.
Tutor LMS Installation Hits 60k+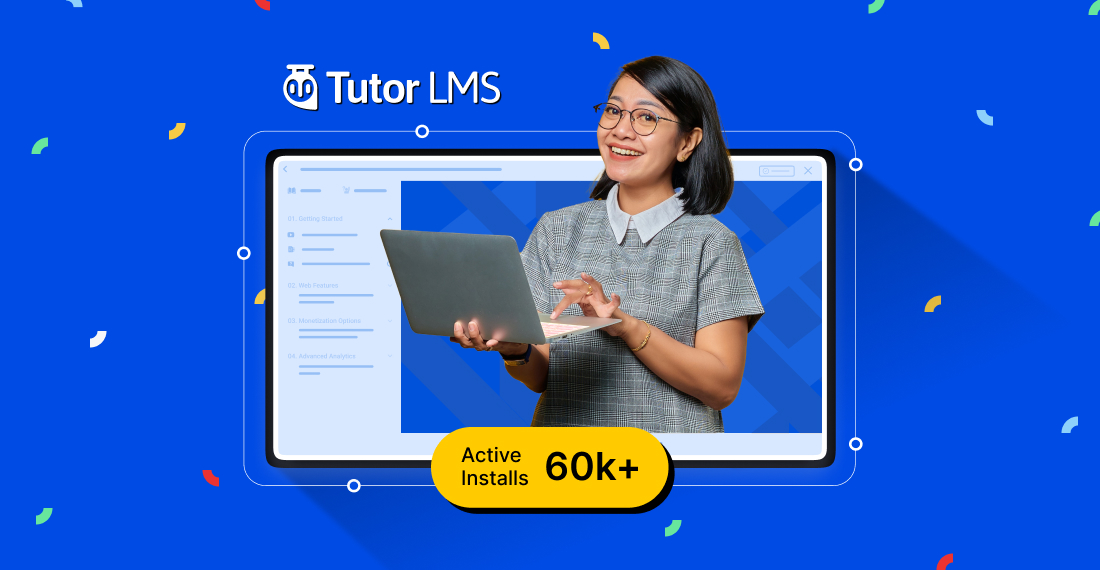 We have hit a massive milestone for Tutor LMS this year. Last year we were at 40,000+ users and from there within only one year you all have shown us immense support. We now have over 60,000 active installations!
Congratulations to you and to us on making Tutor LMS shine out there. We hope to grow our community progressively each passing year and we hope you will support us throughout.
Themes & Integrations Got Tutor LMS 2.0 Compatibility
With the release of Tutor LMS 2.0, we had a massive design overhaul. Of course with that came the updates of many themes and integrations Tutor LMS had. We have spent weeks and months making sure everything fell into place going forward with Tutor LMS so you had a more unified experience once you made the update.
First and foremost, in late 2021 WordPress announced the drop for WordPress 5.9. Thus, in early 2022 we made Tutor LMS compatible with WordPress 5.9 along with our themes and integration.
Tutor LMS 2.0 came with updates to our popular themes Skillate and Tutor Starter. Along with compatibility with Tutor LMS 2.0 and WordPress 5.9, our themes also had multiple new features and overall quality-of-life changes this year. With improvements to billing pages and redesigned modals, our themes were better than ever before.
Tutor LMS Integration Updates
Tutor LMS had multiple updates for the Tutor LMS Elementor addon and Oxygen Tutor LMS to make them compatible with Tutor LMS 2.0 and beyond. We introduced three new Tutor LMS specific Elementor add-ons for creators to get more freedom when building with Tutor LMS and Elementor. Tutor LMS 2.0 was also made compatible with Oxygen v4.0.
We did not stop there, bringing updates and compatibility to Tutor LMS Divi Modules. To expand the Divi creator's experience of building LMS sites using Tutor LMS, we introduced three brand new Tutor LMS-specific Divi modules focused on bringing new capabilities to you as a user.
Introduced Tutor LMS Academy for Your Convenience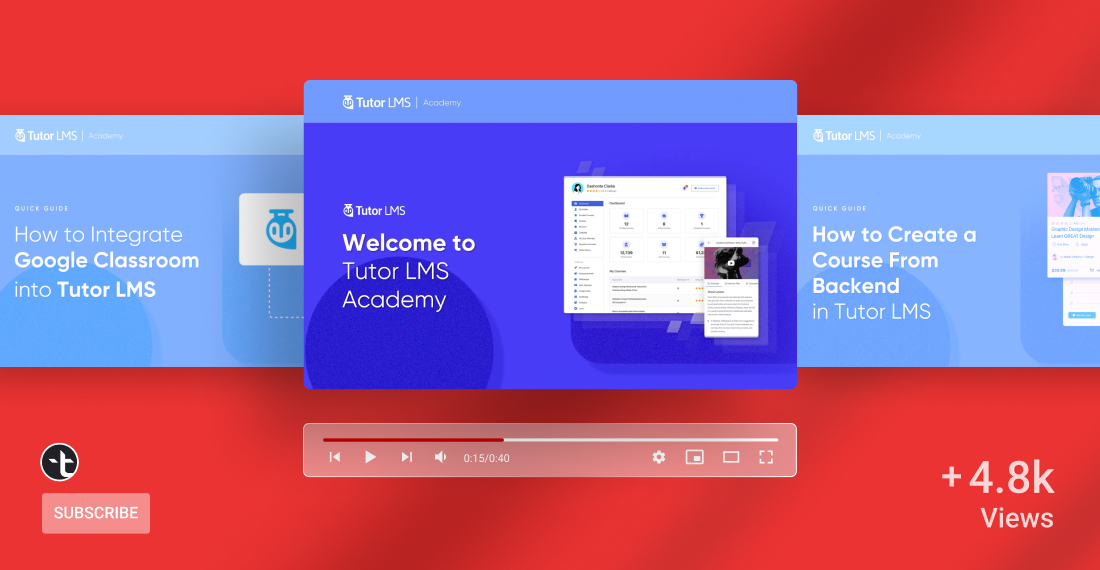 In the constant journey of making Tutor LMS more accessible to our users, we have released something special this year. We have received feedback from our users and found some major speedbumps our users face when starting off. So in the past year, we came up with our very own Tutor LMS Academy.
Tutor LMS Academy is a learning resource for first-time or even veteran users of Tutor LMS. It features video tutorials on some critical functionalities and gives walkthroughs of major settings of our favorite LMS. The tutorials are meant to assist anyone in figuring out integrations and different settings and their uses. The feedback we have gotten from you guys gave us new ideas on how to further refine Tutor LMS Academy, so do keep your eyes out for more.
Along with providing you with many tutorials for a better understanding of Tutor LMS, we also updated the demo site for Tutor LMS. The demo site for Tutor LMS is there to give users an idea of what our favorite LMS looks like in all its glory. Users can get a look into Tutor LMS and what a top-tier eLearning site using the plugin would be like.
Grew Our Team to Flourish Our Products Even More
2022 also marked the welcome of many new team members here at Themeum. To provide the best service to our products and customers we have introduced many new talented individuals to our team. From developers to content specialists some of the brightest minds joined us at Themeum making our team stronger than ever. We have had a number of talented individuals add their value across different teams, increasing our team size by 26%!
Our team growth has also enabled us to push further with our products, with the release of Tutor LMS 2.0, the all-new Tutor LMS Academy, and all the more support we have provided for our customer's convenience. Hopefully, we can keep pushing further and present you with exciting features for your favorite Themeum products.
Curated Our Blog With a Variety of WordPress Tutorials & Tips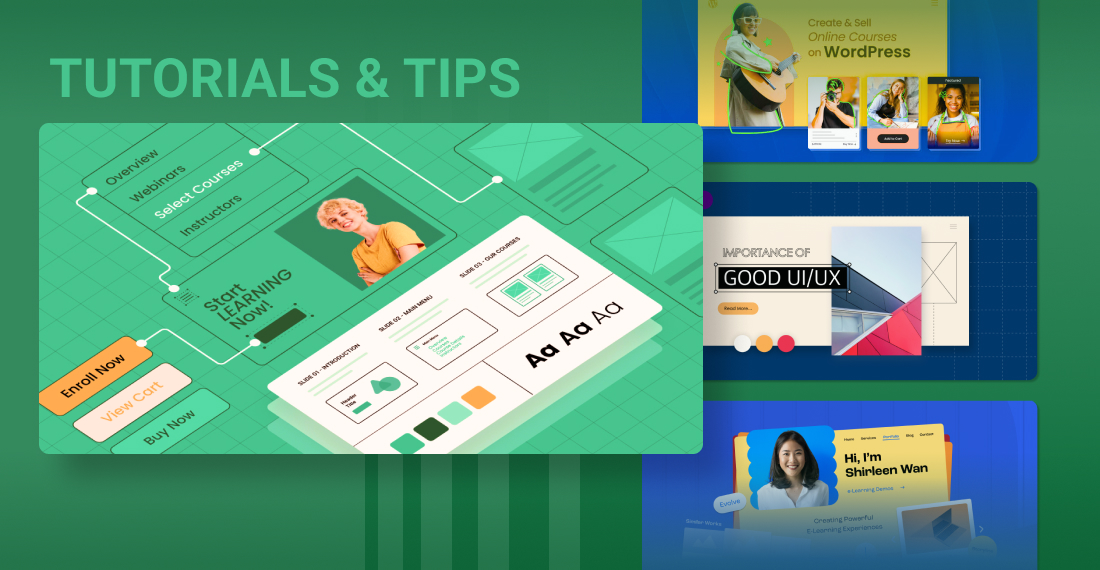 This year has also marked a substantial amount of blogs, tutorials, announcements, and updates that we have curated for our readers. We have had over 76 articles on our blog providing you with insights on our products and tutorials on how to better use them. We have also given it our best to keep our readers in the loop with regular update posts and announcements on big events. We appreciate the feedback you have provided us with constantly on our blogs and we hope you will continue doing so.
Updated Our Documentation to Make a Better Experience for Users
A product's documentation may genuinely make or break it, thus at Themeum we always do our best to offer thorough instructions in whatever format we can. You'll be glad to hear that this year we produced an astounding amount of brand-new documents, especially with the release of Tutor LMS 2.0 we have had more docs to assist our customers to our very best.
Our products are constantly improving and it only makes sense that our documentation evolves with it.
Wrapping Up!
And that's all folks. It's always a good idea to look back at your journey to see how much progress you made over a year. And boy is it astonishing! One year goes by in a flash but when you take a moment to breathe it all in it makes you realize how far you have come.
We at Themeum are definitely grateful for all the strides made this year and we will continue to make exponential growth in the coming year. That would be our new year's resolution for 2023. Let us know what your resolution is for the coming year. From all of us at Themeum we wish you a very Happy New Year!