The best way to welcome a new year is reviewing the year we are saying goodbye to. Last year, we promised to release new and exciting themes, improve plugins with modern functionalities, launch new products, and focus more on support & updates. Standing on the eve of 2019, we can proudly say that in 2018, we did way more than what we promised in most of the areas.
With the arrival of 13+ new WordPress themes and plugins like WP Page Builder, WP Mega Menu Pro, Themeum is now a one-stop solution for your WordPress needs. Creating any website you think of is a reality with our powerful page builder and WordPress products.
Flashback at Themeum's 2018
This year has not been just about releasing exciting items but about extending our team, supporting the WordPress community, sponsoring WordCamps worldwide and many more.
Redesigned website
The entire Themeum site has been radically redesigned in 2018. It's not just a new website. It's a completely new experience having the user is at the heart. After launching Themeum back in 2013, this year's redesign is the most significant overhaul. We must admire each of the members in our team for their hard work behind this renovation.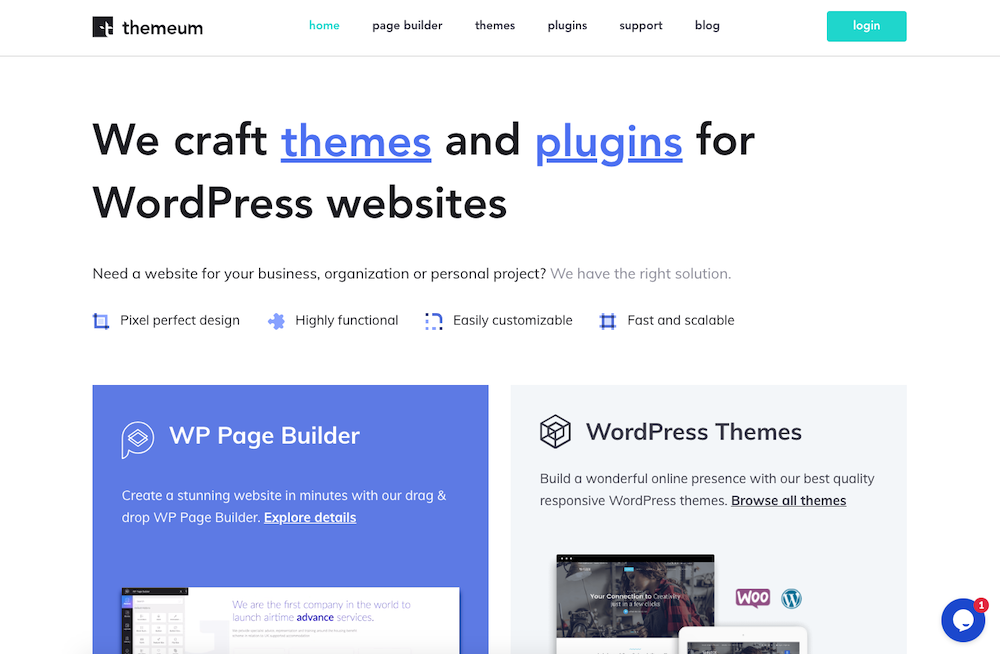 We brought a completely new look and feel of Themeum website. The enhancements of the site include but not limited to UX & UI, home page, theme landing page, plugin landing page, pricing table, and more.
WordPress plugins
This year we released 2 powerful WordPress plugins. WP Page Builder (free and pro) and WP Mega Menu Pro are helping people make beautiful websites easily.
A completely visual WordPress page builder to create websites effortlessly. You can build websites with its drag & drop real-time live editing system.
WP Page Builder offers:
Drag & drop, real-time frontend editing system
160+ complete built-in page layouts
51 individual sections
37+ addons
Library to save your own design
We released both free and pro versions this year.
With 10,000+ active installs and 125,000+ downloads, WP Mega Menu happened to be one of the most popular plugins in its category. Understanding a dire need of advanced navigation system for WordPress sites, we decided to extend WP Mega Menu with some exciting pro features. Having that in mind, in 2018, we released WP Mega Menu Pro. Alongside having all free version features, the pro one enables you to have the following features.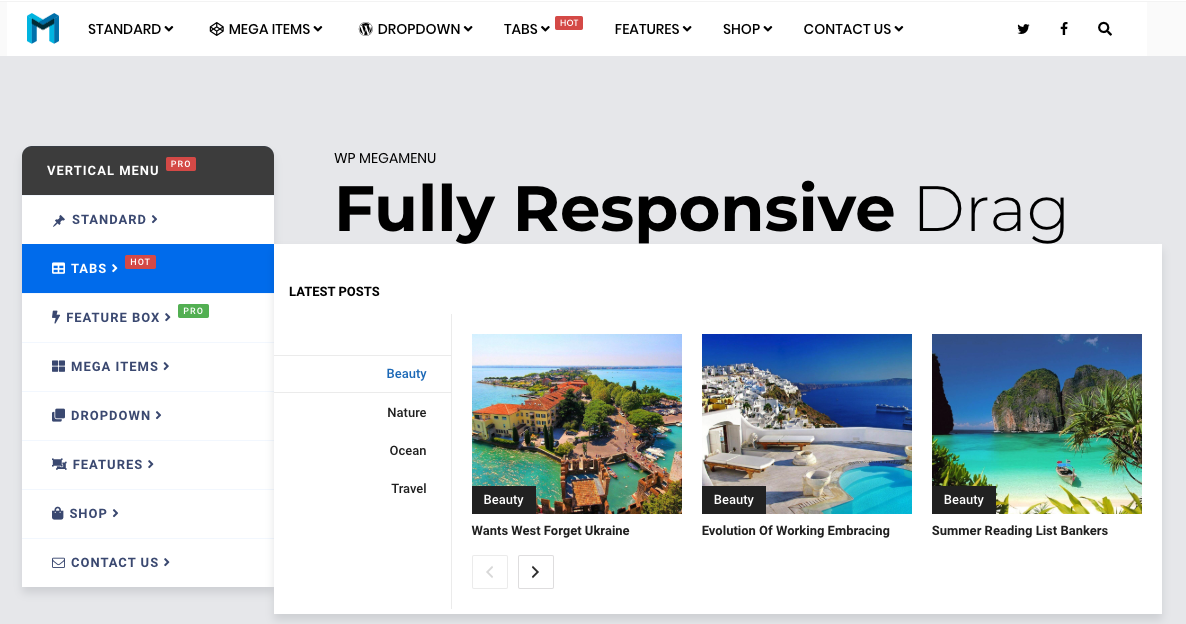 Vertical mega menu to offer a new navigation experience
Illustrated feature box with Feature Box Pro widget
Logo centering option
Call To Action button in the menu
Gradient menu background
More improvements
13 WordPress themes
We already had a wide range of splendid WordPress themes and plugins. Considering what people need, we've added 13+ new WordPress themes covering most types of website categories. Now, you can create sites for your business, portfolio, charity, donation, agency, corporate, online shop, gym fitness club, soccer club, news, blog, crowdfunding, music, event, newspaper, magazine, and many other types of entities.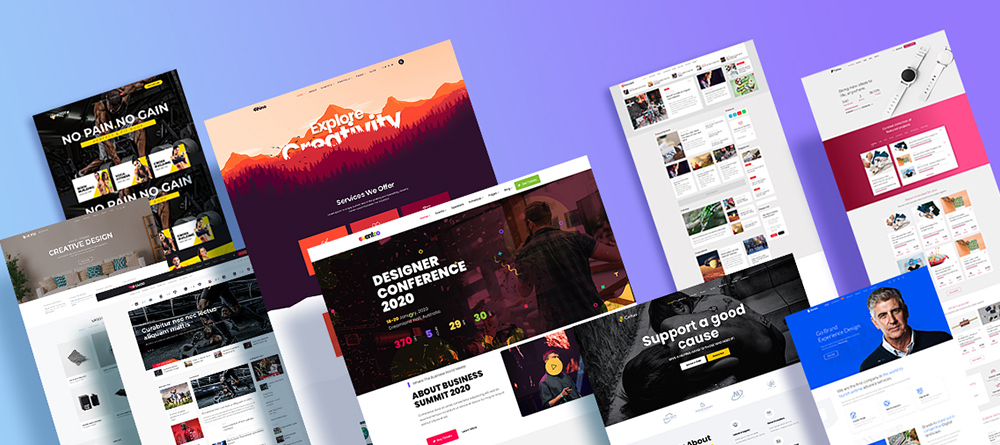 The WordPress themes we developed this year are:
Eventco – Event WordPress theme for conference and meetup sites
Caritas – Caritas -donation, nonprofit and charity WordPress theme
Rhino – Business WordPress theme for portfolio and agency sites
Patrios – WordPress crowdfunding theme to create a fundraising site
Fitgym – Yoga, fitness club, and gym WordPress theme
Zephyr – Responsive creative and digital agency WordPress theme
Bizness – Multipurpose business WordPress theme for professional sites
Calcio – Soccer and football premium responsive WordPress theme
Melody – Music event, band, agency premium WordPress theme
NewsKit – Newspaper and magazine responsive WordPress theme
Calypso – Fashion, travel, portfolio multipurpose WordPress theme
Floox – Business, corporate & agency responsive WordPress theme
Gutenwp – (upcoming)
Restructured and rewritten documentations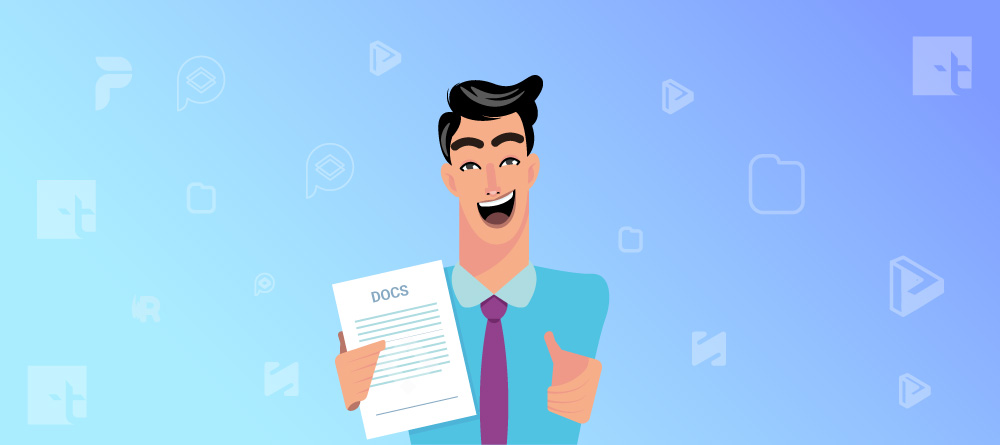 We completely changed the way we documented our products manual before. We have rewritten the documentations and presented them in a completely new interface. The documentation home page has been designed in a way that users can find their desired one easily.
Remodelled business strategy with new pricing plans
As always, we want to solve people's problem and help them make beautiful websites for their business and other ventures. Having that in mind, we considered rethinking our business strategy and brought a new and exciting pricing plans. We strongly believe that it will help people access maximum number of WordPress items at a remarkably low price.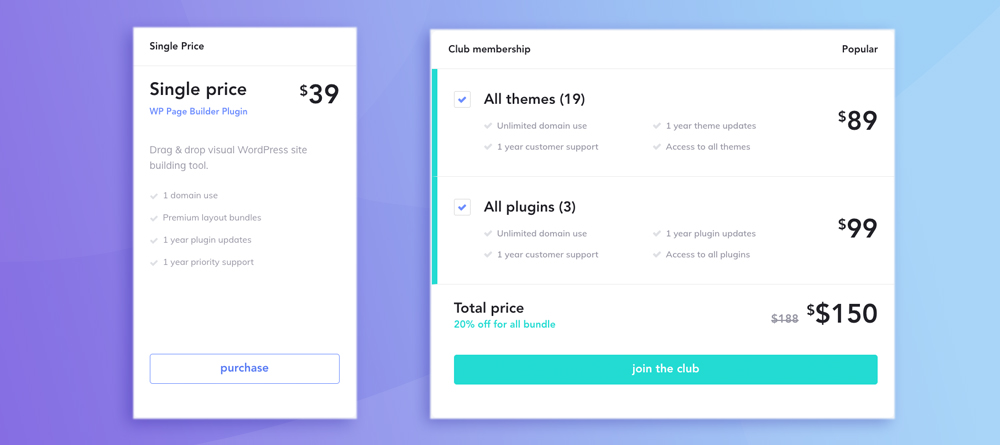 Moving from a single-only concept, now we're offering a club membership system besides product-wise purchase option. Either you can go for a single product purchase, or a club membership.
Membership: It's a whole new addition to Themeum. The club membership purchase option gives you more at a surprisingly less price.
Single product purchase: How can we be so harsh on people needing just a single product from us? This is why, there's also a product-wise purchase option.
Sponsoring WordPress events and meetups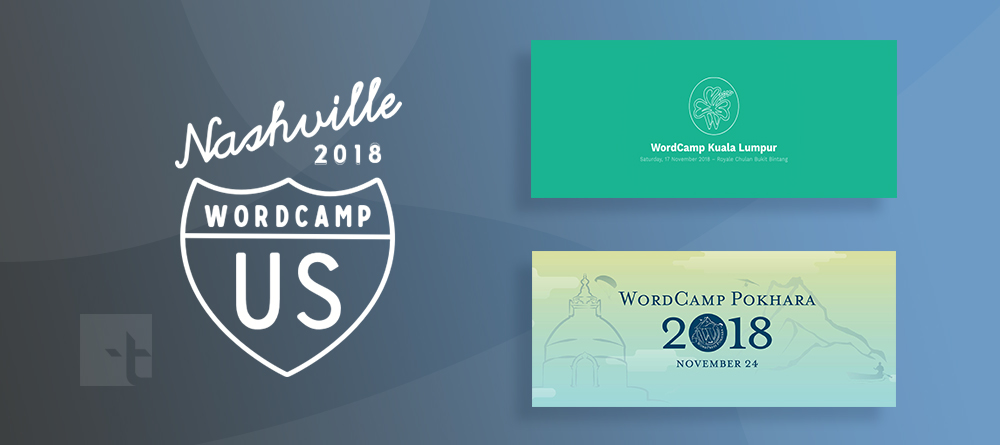 For Themeum, we are happy to say that, 2018 was a year of sponsoring events and giveaways. As a part of our promise to support WordPress community, we sponsor local and global WordPress events. 2018 was no different.
WordCamps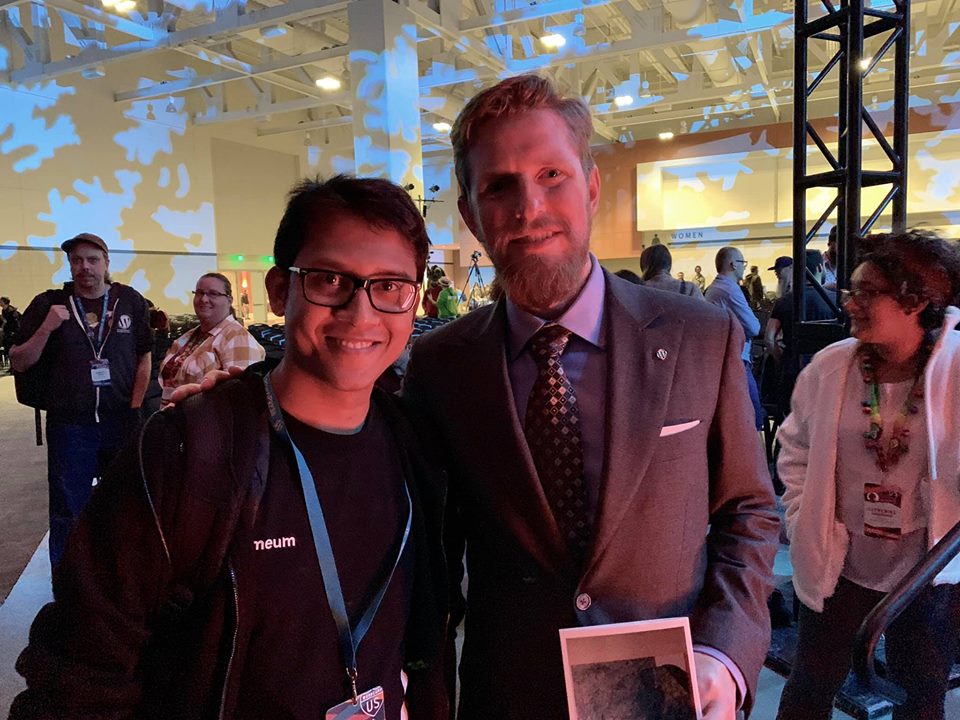 We sponsored 3 WordCamps this year. Our team members were present there with our booths to meet WordPress enthusiasts attending those events. The WordCamps we've sponsored this year are:
WordCamp US 2018, Nashville, USA.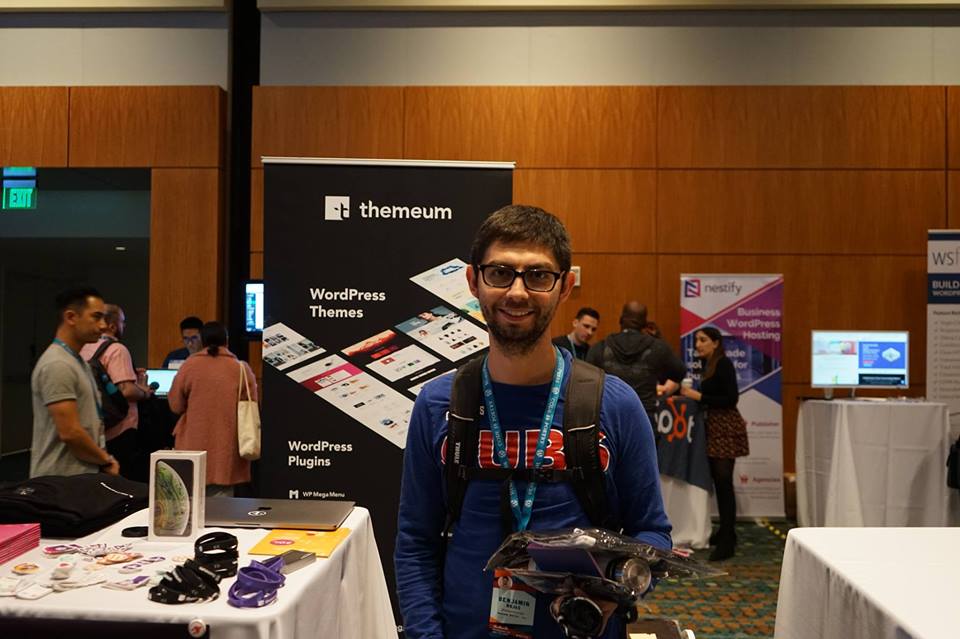 WordCamp Kuala Lumpur 2018, Malaysia.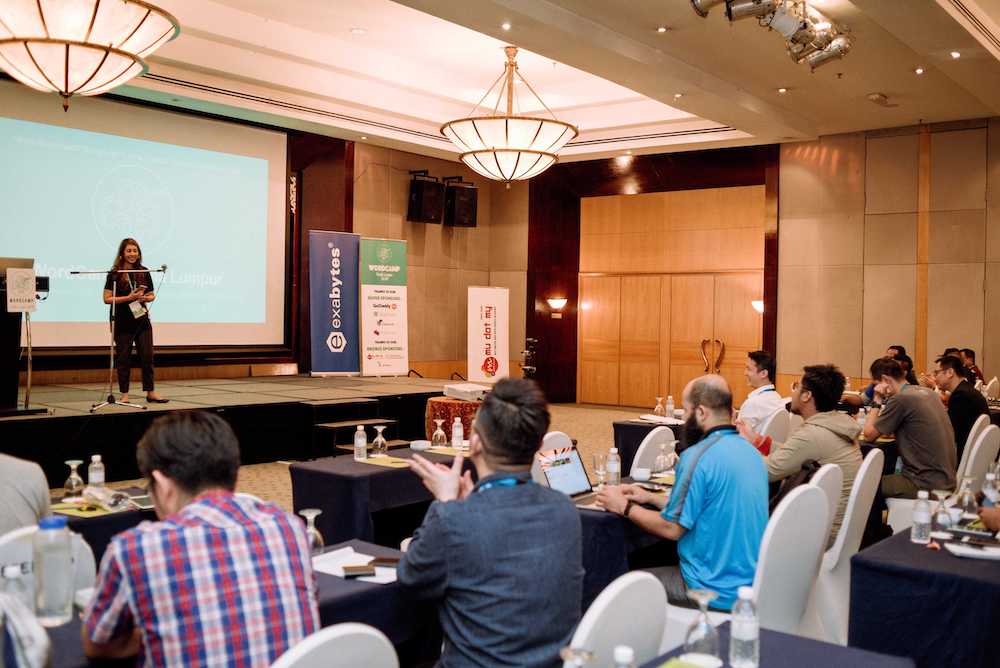 WordCamp Pokhara 2018, Nepal.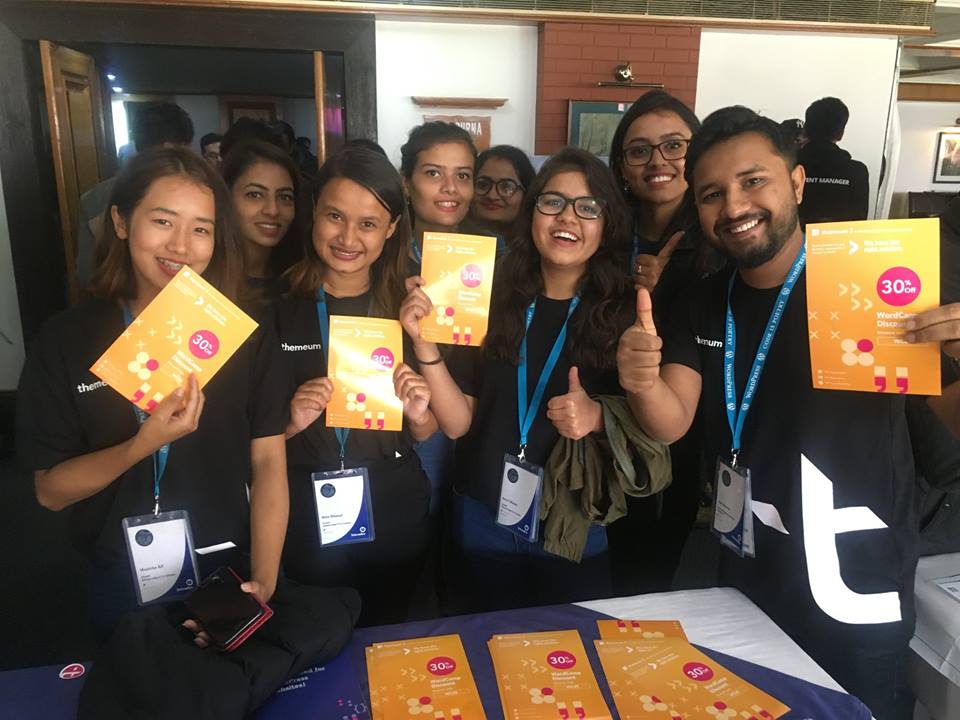 Meetups
Apart from sponsoring WordCamps worldwide, Themeum has also been a part of organizing some local meetups. Themeum has been an inspiration for many local WordPress enthusiasts to engage with the community and work more.
Giveaways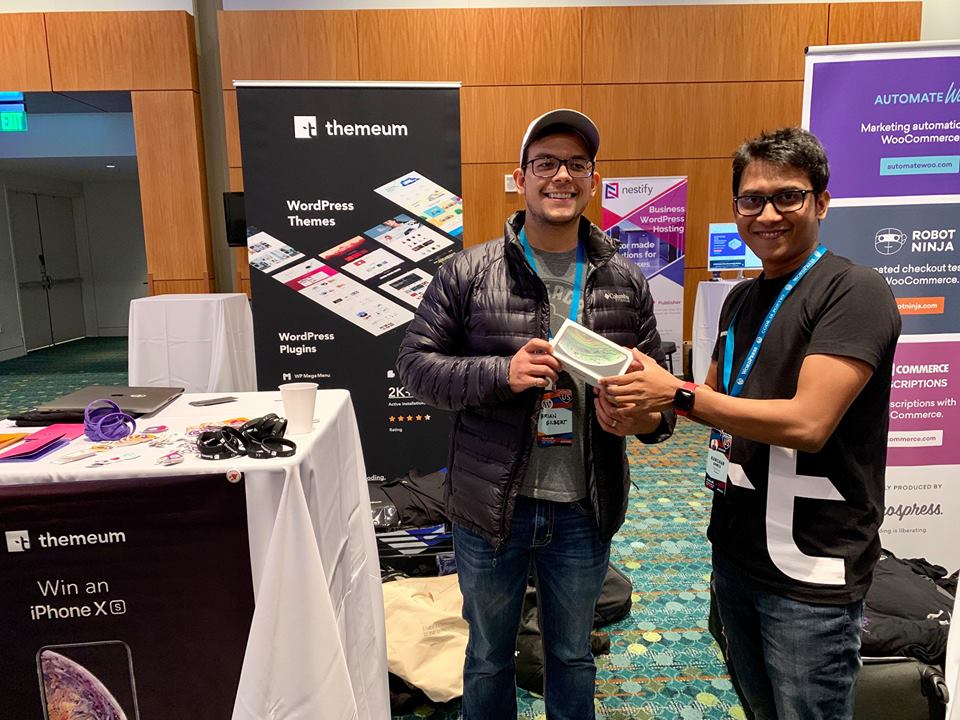 We had our booths at the WordCamps we attended. Our team members distributed t-shirts, stickers, and other fancy items to the attendees. Most interestingly, We gave away an iPhone XS to the lucky winner at a raffle draw in WordCamp US Nashville, 2018.
WordPress tips and tutorials
Over the period of this year, we published 55+ articles mostly tutorials. WordPress users now can know the uses of Gutenberg, fix different issues, and learn many other things. Some of the most popular tutorials of 2018 are:
Extended team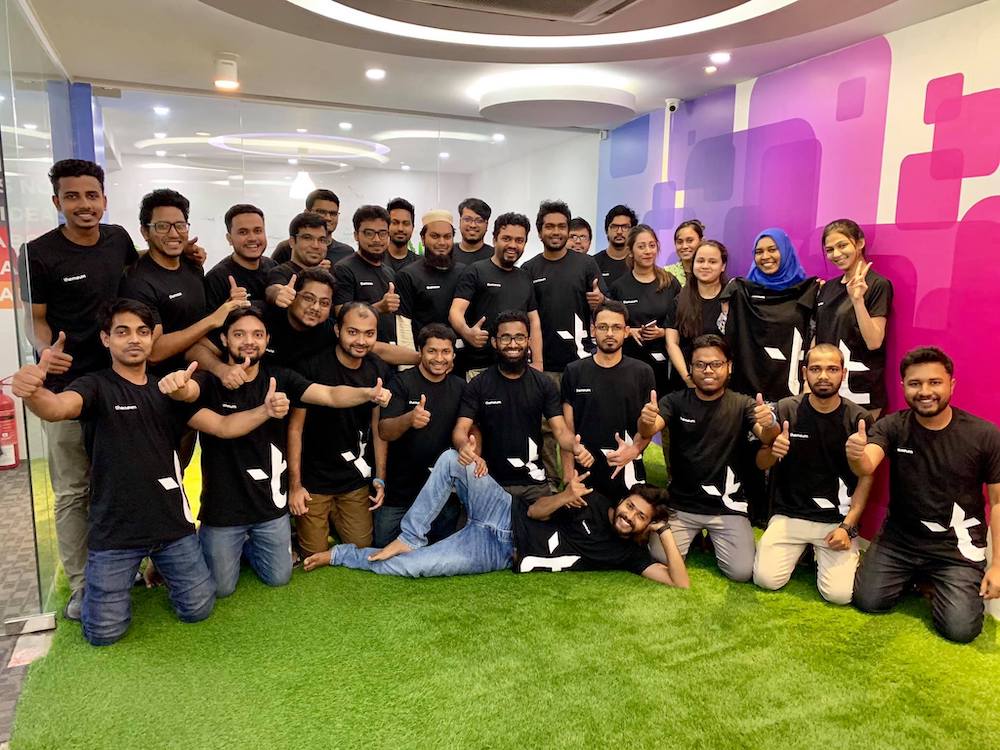 Throughout the year of 2018, Themeum added a number of creative designers, experienced developers, content developers, marketing professionals, and support engineers. Additionally, we have a new R&D team to study our product quality and customer satisfaction continuously. Now, the team as a whole is more creative, full of ideas and has the capabilities to turn them into innovation.
2019: A year to revive and do more
Every new year brings new hopes, new stamina, and new motivation to work for the betterment of our clients and the company we all are a part of. 2019 will be an amazing year to take themeum to a new height. But, there are some areas like support we should've worked more.
Continue updating of our existing products
Application based and niche specific themes
New mega plugins
Improve our support (24hr solution)
Continue supporting WordPress community (sponsors & giveaways )
So, the year 2019 is surely going to an exciting one. Stay with us all along the year. We will delight you with our work, we promise.